Investors in People Awards shortlist has double recognition for New Directions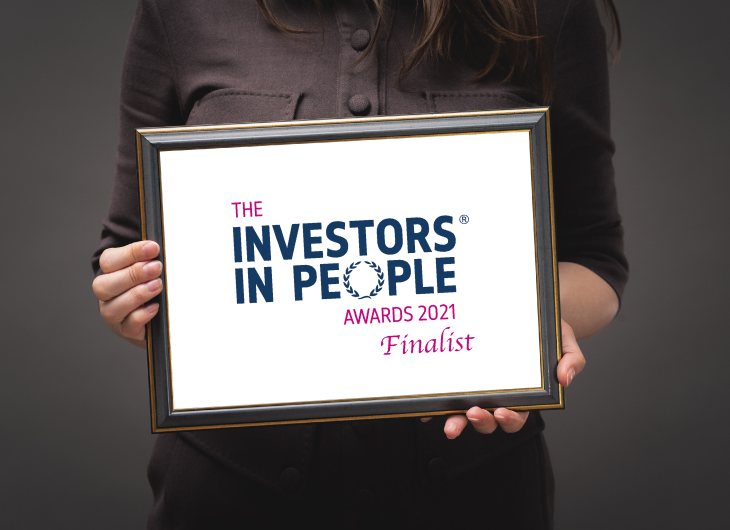 We're excited to have been shortlisted in two categories of the prestigious Investors in People Awards 2021, which celebrates organisations committed to making work better.
This year has seen more entries to the Investors in People's Awards than ever before. There are 28 categories and New Directions has been shortlisted in the following:
Best Pivot Award
Health & Wellbeing Award
Emily Tune, Associate Director of the New Directions Group, said:
"The record-breaking entries to this year's Investors in People Awards means they're more competitive than ever. For New Directions to be shortlisted alongside so many brilliant organisations who commit to making work better is testament to our employees and their hard work.
"The Best Pivot Award recognises our agile response and adaptations to the coronavirus (COVID-19) pandemic. This goes hand in hand with the activities underpinning our entry for the Health & Wellbeing Award, which has been front and centre of our focus over the last 18 months.
"We work hard to maintain our values and they remain at the heart of what we deliver to our communities. Our values have been put to the test in recent times and we feel we've passed with flying colours. We're delighted it has been recognised and we can't wait for the awards ceremony."
The Investors in People Awards will take place virtually on Tuesday 23 November 2021, and this will be the eighth since the awards were launched by Investors in People in 2014.
The latest recognition comes hot on the heels of New Directions being shortlisted in two categories of the Recruitment & Confederation Awards 2021.
At New Directions, we have a proud record of team and company level awards. Learn more about our accolades.
About Investors in People
Investors in People's mission is to make work better by providing accreditation and advise on how to improve efficiency over time.
It has developed and refined the accreditation process for almost three decades to help leaders, employees, and companies work together to create an effective environment.
Over 50,000 organisations, including the New Directions Group, are accredited with Investors in People. Their accreditation is recognised in 66 countries.
‹ Previous article
Next article ›