New Directions Education – the supplier of choice…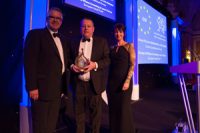 …by the industry, for the industry
New Directions Education has been appointed the preferred supplier of staff to the education sector across Wales for a second successive term.
In an official paper issued by the Welsh Government 150717-effective-management-en the following recommendation has been made:
The National Procurement Service (NPS) has awarded a framework agreement for a Managed Service for the provision of Agency Workers, including within it a lot for supply teachers, to reflect the individual requirements of the school workforce. The contract was awarded in April 2015 and for a period of 3 years to New Directions
All 22 authorities have signed up to use the Framework Agreements that the NPS put in place, and as such they will expect their schools to use New Directions, through the framework to meet their supply teacher requirement.
Effective management of school workforce attendance, July 2015
Our team has worked to deliver recruitment and training solutions to the education community since 1999. In that time our business has grown and evolved in order to support the needs of schools and colleges throughout the principality.
We now have offices across the country in Aberystwyth, Bangor, Bridgend, Cardiff, Cross Hands, Ebbw Vale, Swansea and Wrexham servicing early years, primary, secondary, FE and additional learning needs schools and colleges.
What does this mean for my school?
Quality assurance – by being appointed preferred supplier we have committed to a comprehensive set of guidelines that ensure quality is at the heart of all we deliver
Competitive rates matrix – we will be clear and consistent in our pricing policy, aiming to provide both the school / college and the supply staff with the best possible outcome
Choice of the best supply staff across Wales. New Directions registers the very best staff to work in the schools and colleges throughout the country. Our standards are high because we believe the classrooms throughout Wales deserve the very best
Supplier of choice – as well as being selected by the National Procurement Service, this year our business was selected as 'Supplier of the Year' at the Welsh National Procurement Awards
We place our community at the heart of everything we do – from celebrating your successes, to supporting you to achieve your organisational goals, via training, fundraising etc.
If you would like to hear more about how your school or college might benefit from working with our team, visit the <contact us> page to find your local office. Alternatively email awa@new-directions.co.uk
What does this mean for me as a candidate?
Competitive rates of pay, based on an agreed and transparent rates matrix, ensuring that you will always receive the best rates available
Access to vacancies pan Wales from the country's leading supply agency
A commitment to your professional development. Our in-house training team work to offer relevant training courses to enhance you as a professional within the education sector
Comfort in the knowledge that New Directions Education is the agency of choice by the National Procurement Service on behalf of the Welsh Government
Quality of service from your dedicated team and Account Manager. All of our staff undertake a rigorous induction process, and continue to develop throughout their careers with New Directions
To find out more about New Directions Education and the All Wales Agreement read our brochure in AWA Brochure – Website ENG or AWA Brochure – Website WELSH
bbBan