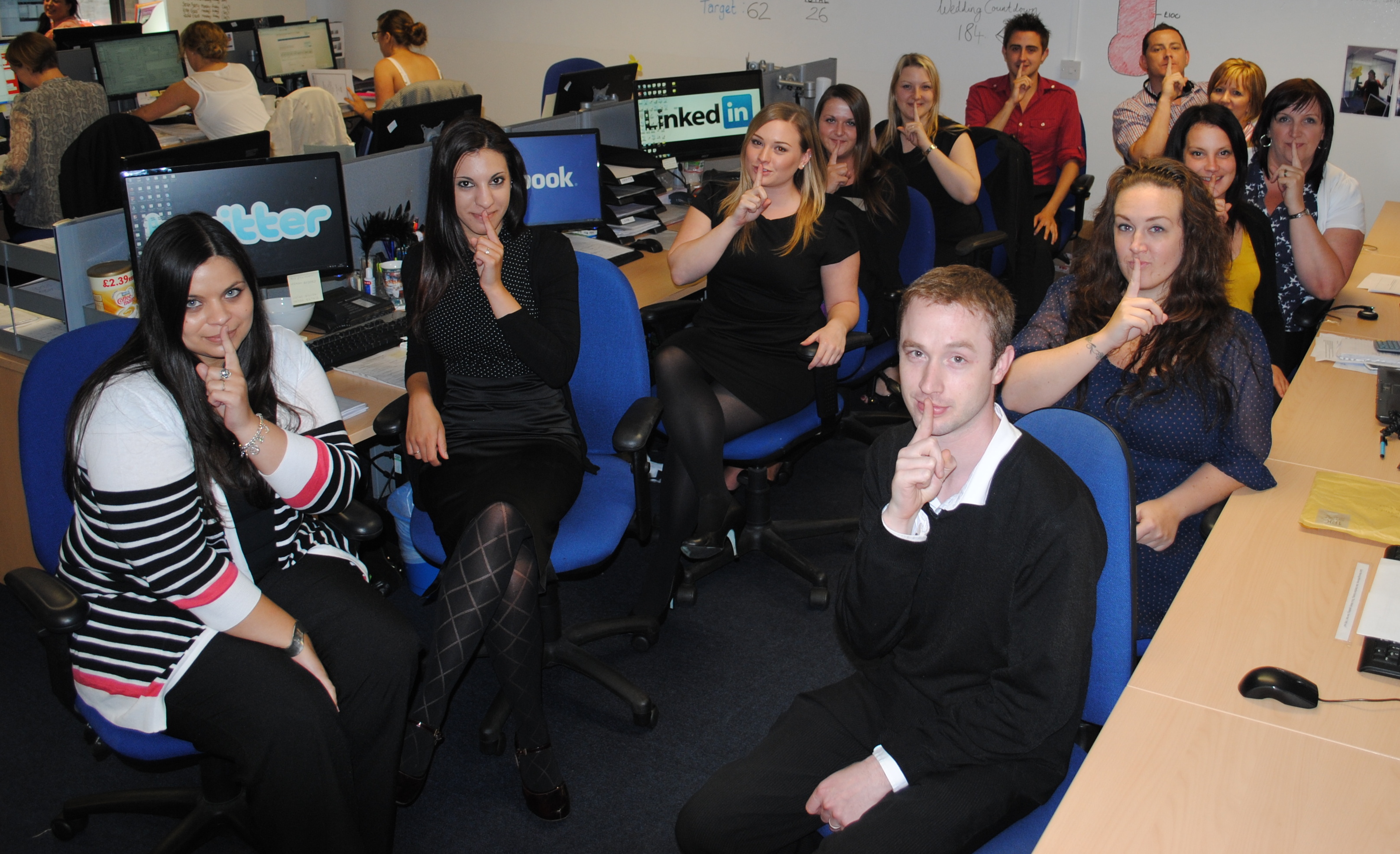 A Welsh recruitment and training firm has pioneered an experiment in communication activity. Three departments from within the New Directions group of companies agreed to interact only via social media channels for a full working day.
New Directions Social Care and New Directions Nursing provide recruitment and training to the social care and nursing sectors throughout Wales and the West of England. The New Directions Compliance team ensure that every candidate who applies to work through the agency is fully vetted and compliant to work within the sectors.
The teams spent their day using only Facebook, LinkedIn and Twitter to communicate their business needs to one another. The aim of the social media experiment was to identify how reliant, if at all, businesses have become on digital communication.
The New Directions teams traditionally work face-to-face with their daily workload, and sit only metres apart.
Leah Seltzer, Head of Compliance for New Directions commented prior to the experiment: 'My initial thoughts are that communication via social media may be too time consuming. I am also apprehensive about the lack of human interface and intonation which may lead to misunderstandings. Despite my reservations this will be a very exciting experiment, and I look forward to taking part and seeing the results'
The experiment commenced at 8.00am on Wednesday 20 June with the Compliance department giving the Social Care and Nursing teams a count of their files currently going through registration. Traditionally the two heads of department would meet face-to-face to discuss any outstanding issues, missing paperwork other business-critical requirements.
Sarah Blackmore, Head of Social Care remarked on the opening communication: 'There was an immediate frustration regards the data we needed from the compliance team. Being able to have a conversation over a morning coffee quickly resolves outstanding issues. To only having 140 characters to deliver a business-critical message is not easy'
On final count the teams amassed over 200 interactions with each other throughout the day – the majority of which came via Twitter. When questioned, individuals cited Twitter as the most user friendly and speedier option in communicating messages and requests. Discussions at the end about the experiment identified that the teams usually interact around 10 times a day; this allows all information needed to be relayed satisfactorily.
At the end of the day all three teams were asked to vote – Twitter versus chatter. The result was a clear swing in the camp of chatter with 100% in favour of traditional methods of communication. As one member of the New Directions team said in a final Tweet 'It's good to talk'.
Kirsty Knowles who manages the New Directions Nursing function enthused: 'We love social media for our business, in promoting our services and good news to candidates and clients alike. But, when it comes to running a business it just doesn't cut the mustard'.
The New Directions teams highlighted that social media was not an appropriate forum for internal communication. Although the business uses it to raise profile, promote services and engage audiences, the nature of work they undertake is far too data heavy and sensitive to conduct over the web.
Group Communications Manager for New Directions, Ruth Dalton surmised "As a company, we rely heavily on social media to promote our services. Since I started with the business in November 2011, these teams have actively embraced this. I think this experiment proves that when it comes to communication within the workplace, nothing beats face-to-face conversations."