Opportunities across the UK
We have quality recruitment opportunities nationwide, from key employment sectors including education, social care and pharmacy. Select a sector to find out more.

New Directions Education is an award-winning supply teaching recruitment and training agency. We cover roles from qualified teachers to school support staff for long and short-term supply positions. A market leader and supplier of choice, New Directions Education is a master vendor and is one of the preferred, or contracted suppliers to over 20 local authorities across the UK as part of the Welsh Government's National Procurement Service Framework. Established in 1999 we have offices across Wales and England.
Take me to the New Directions Education site


Founded in 2003, New Directions Social Care helps organisations working with young people, vulnerable adults, and the elderly, with their recruitment and training needs. We have preferred supplier status with over 50 companies across Wales and the South West of England. New Directions Social Care is a recruitment and training provider to the social care and nursing sectors and our team of experienced consultants are committed to providing both our candidates and clients with the very highest level of service.
Take me to New Directions Social Care site


New Directions Pharmacy offers specialist recruitment services to both the private and public sections of the pharmaceutical industry. We are the preferred or contracted supplier to key pharmaceutical businesses at both regional and national level. Established in 2003 the team are embedded within their community and work in partnership with clients to provide supply solutions.

Whether you are looking for employment in the pharmacy sector or looking for pharmacy personnel to fill a vacancy, New Directions Pharmacy provides a professional and dedicated service to both employees and employers.
Take me to the New Directions Pharmacy site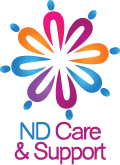 We work in partnership with clients to achieve a package of care which meets the needs of our individual service users. Working directly with families and local authorities, our Care and Support team offers a wide range of care services for people within their own homes and local communities. Care services we provide vary from light support and home help to more tailored services such as personal care, night care, respite care and full time live-in care. ND Care and Support is registered with the Care Inspectorate Wales (CIW). This means we are dedicated to following responsible procedures when providing care. We place the welfare of the communities we work within at the heart of our business.
Take me to the Care & Support website

New Directions Education Limited yw un o'r arbenigwyr recriwtio a hyfforddi mwyaf yn y DU. Rydym yn asiantaeth athrawon cyflenwi sydd â swyddfeydd ledled Cymru a Lloegr.
Ewch â fi i wefan Addysg New Directions

Supporting services
We also offer a suite of services that complement our core recruitment offering
Add your CV
If you are a candidate looking for work simply register online, upload your CV and start looking for tailored vacancies in your area
Register online
Award-winning recruitment and training services
At New Directions we aim to make the recruitment process for all of our candidates and clients as straightforward and stress-free as possible.
We never compromise on quality, and strive to offer the most competitive services possible.
Our award-winning teams are dedicated to helping you, whether you're looking for a job, have a training requirement or need to fill an urgent vacancy.
All of our work is underpinned by our core values – Quality, Community, Respect, Integrity, and Innovation.
Find out more about us