Our journey
New Directions was set up in 1994 to help signpost people into employment. The business has grown remarkably over the past couple of decades, and has changed to reflect the needs of recruitment and training trends. Our operation now exists across eleven UK cities and towns.
Our aim is to embed ourselves in the communities we work within. By becoming a partner to key markets we can best understand their needs. We have evolved our offer to include training services to help businesses up-skill their employees as well as offering a bespoke recruitment service.
Throughout all of the markets we work within – education, social care, domiciliary care, and the pharmaceutical sector – we aim to become a supplier of choice.
New Directions is successful as an organisation because of our people. We employ individuals who are experts within their field. We also invest in developing our staff to enhance what they already bring to the business.
Celebrations and the future
Over the past few years our teams have been celebrated for their work within their respective communities. From our Compliance Team being celebrated at an international awards ceremony as 'Best Compliance Team' – an accolade formerly won by Google and Orange, to our Education team being named as 'Supplier of the Year' at the National Procurement Awards for a second successive year. We are proud of all our staff and what they contribute to making the recruitment and training sector a more vibrant place to work.
In 2016 we launched onlinedbs.co.uk – a fast, affordable criminal record checking service. We worked with the Ministry of Justice to develop a safe functional service that ensures quality checks at affordable prices.
Our online system is developed and managed in-house, which ensures that we are in complete control with any future changes or enhancements relating to criminal record checks (DBS application procedures). In December 2018 we introduced a brand new service – Basic DBS checks. This new service has delivered peace of mind and reassurance to businesses by ensuring the calibre of their staff, as well as providing a quality mark for candidates.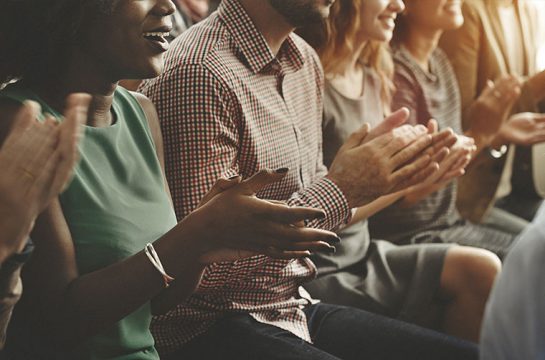 The Harlech Suite
2018 saw the opening of our flagship training venue, The Harlech Suite, at our Cardiff head office. As part of our continued commitment to schools, colleges and candidates across South Wales we want to ensure that our supply staff have access to the most current and up-to-date training. Providing this service also supports in the delivery of the Welsh Government's vision for the curriculum, particularly the areas of Digital Competency, Creative Learning and Mental Health Awareness. Since it's opening we have trained over 1000 supply candidates within the education sector via free courses (CPD accredited) to support their continued professional development.
We continue to work and grow as a company, and are excited about the future of recruitment and training and our role within it.