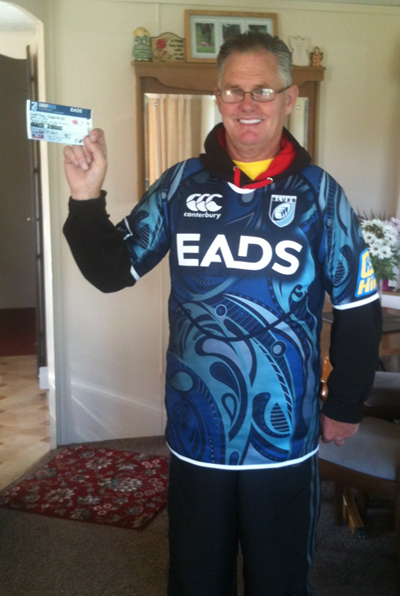 New Directions Social Care has given one of their newest clients an opportunity to watch Cardiff Blues in action. Louise Davies, Senior Consultant for the Cardiff-based team has recently developed a strong working relationship with the innovative support network Ategi Shared Lives. The two teams started working closely together in September 2012 after links were forged by New Directions in delivering an effective recruitment and training service to the team.
Joseph Collins from Ategi Shared Lives was the lucky recipient of tickets to watch Cardiff Blues versus Glasgow. There was disappointment for the keen Welsh team fan; the Blues were defeated 3 – 18.
Louise Davies comments 'We were delighted to offer Joseph tickets to see Cardiff Blues, it was just a shame they didn't produce a winning result on the day. Going forward, we are very excited to work with the team in providing a bespoke recruitment and training service…and we hope the Blues might offer a better result too'.
New Directions Social Care have been embedded within the care sector for nearly ten years. The team of committed Account Managers are dedicated to finding the right recruitment and training solution, the first time. For more information about how your business might benefit from working with New Directions, or to discuss ticketing opportunities for sporting events, contact your dedicated consultant on 029 2039 0150 or email [email protected]