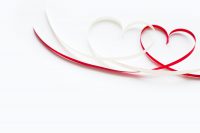 Most of us at one time or other has been deeply affected by cancer. It is an aggressive disease that tears families and loved ones apart. Here at New Directions Social Care we are raising awareness of World Cancer Day in the hope that we can combat this disease.
What is World Cancer Day?
On 4 February, World Cancer Day is a day to unite in the fight against cancer. Every Unity Band worn, every pound donated and every gesture of support will play an important part of beating cancer sooner.
The funds raised from incredible people like you will support thousands of scientists, doctors and nurses to accelerate progress in the fight against over 200 cancer types.
What can you do to help?
There are so many ways to help raise money for cancer awareness; bake sales, sponsored runs, raffles, volunteering, plus lots more. This year, for World Cancer Day, Cancer Research has created Unity Bands.
At a suggested donation of just £2, every Unity Band helps fund the next generation of cancer research. And a larger