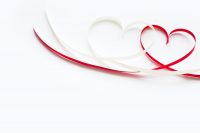 Resilience and selflessness are just two words that a recent article from the Guardian used to describe just some of the key attributes of those who work within the social care sector.
Gareth Pughe, branch lead for New Directions Social Care Cardiff expands on this assertion a little further 'our staff are often exposed to situations that require a very calculated, considered approach to delivery of service. From unsocial shift patterns to assignments which have a real sensitivity to them – our candidates work in what we consider, one of the hardest sectors in the UK'.
Pughe continues 'social care professionals are special people; for many of them this is a vocation. From their own personal experiences that have spurred them on to create a better future, to having such depth of conscience that they know they can really make a difference'.
New Directions Social Care is a recruitment organisation steeped in our values. It may sound cliché or very much a bold statement that every supply agency rolls out, but when it comes to being true to what we say-our evidence is in abundance.
From supporting homeless shelters at Christmas to supporting children's homes and nurseries with initiatives for their residents and students, we are getting involved. And so are our candidates. The recent bad weather showed us who the heroes were within the UK workforce. Sarah Blackmore's recent article uses a ton of puns but really hits the spot when it comes to resilience and selflessness.
But all of this can be exhausting…
In a sector that can be physically, mentally and emotionally challenging, it's important to take some time out to re-charge the batteries…or at the very least have some techniques and tips to keep alert, focused and balanced.
Self-care is one of the most talked about topics of 2018. Our team got together to talk about how they shake off the day. Here are their top tips – we would love you to share yours too…
Liam Healan: "I have a family that keeps me grounded – two young enthusiastic gymnasts and a sports-mad wife. Our family time helps me to switch off and re-energise. This year I am also considering giving knitting a go…it sounds bonkers, but I have watched some great YouTube videos about how therapeutic it can be".
Jodie Frederick: "Working in such a demanding, yet rewarding sector can be chaotic. I recently returned from honeymoon where I spent some time out meditating and enjoying the simple things. It's all about getting off the ride for a while. My husband and I enjoy relaxing with board games that don't require too much energy".
Becky Dawkes: "I take five minutes away from my desk/kids at home and got make myself a cuppa. If I'm in work and I'm getting a bit stressed I have a picture of the kids on my desk and I just take five and look at the picture".
Gareth Ford: "Sport can be a real opportunity to relax and break free of work commitments – even high energy exercise that drains you physically can help you mentally unwind. I am just learning the freedom of spirit that yoga can bring, my inner chi is becoming well-aligned".
For a chance to win a £10 Marks and Spencer voucher – drop us a comment on our facebook page about your top tips to unwind after a busy day being a hero in the social care sector here: https://www.facebook.com/ndsocial/