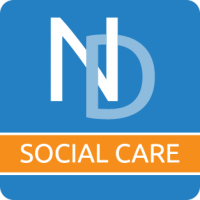 New Directions Social Care has been in operation for over ten years. The team has worked to create a community within the sector that is first choice for recruitment and training. Now the team is looking for an image shake-up. Can you help?
The Challenge
Can you think of an image that the social care team can use throughout their marketing literature? We are looking for an inanimate object that depicts the sector. What single object represents social care?
The Reward
We will choose the winner by August 31st 2012. The winner will receieve a £25 voucher of their choice.
Sarah Blackmore, Head of New Directions Social Care comments 'We have been at the forefront of social care recruitment and training across Wales and the South West for over ten years. The team is now cemented with real industry experts. Now we want our stakeholders – the community we work within to help shape the image of the team. We are looking for an iconic image to use throughout our website, brochures and other marketing materials.'
Ruth Dalton, Group Communications Manager for New Directions adds 'I have worked with the social care team to discuss their image evolution. After a number of suggestions, we decided to hand the decision about the image to the social care teams community. The very people who work within the sector will have a chance to shape the future of the teams marketing materials. I can't wait to see the suggestions.'
To submit a suggestion simply email [email protected]