100% Pass Rate Results in 100% Promotions for Recruitment Firm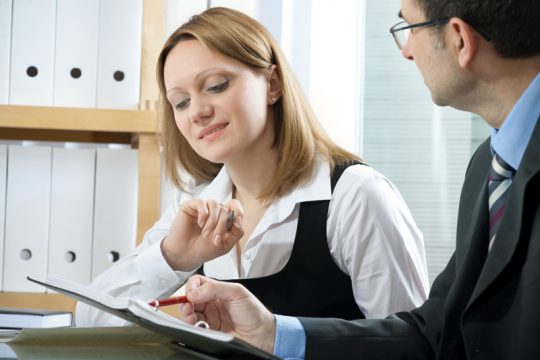 A leading recruitment and training agency with offices across England and Wales has had a 100% pass rate for delegates attending an ILM Level 3 Certificate in Leadership and Management, leading to promotions for all students who completed the course.
New Directions is a group of companies that offer recruitment and training services to a number of key sectors including education, social and domiciliary care and pharmacy. The organisation boasted an £18m turnover in 2014, and Group HR Manager Victoria Deane attributes some of that success to the learning and development of staff within the business.
Victoria comments 'we launched our partnership with the University of South Wales back in 2011. At that time we took a group of managers from across the UK and enrolled them onto the ILM Level 5 certificate in Leadership and Management, and this is where our journey really began'.
Since that first classroom of students, over 25 members of the New Directions team have completed an ILM qualification. In 2014 six of those individuals completed the Level 3 qualification in Leadership and Management. Every member of that group has now gone on to achieve a promotion within the organisation.
Victoria continues 'it is no coincidence that our business leaders of tomorrow have all achieved a leadership and management qualification. It demonstrates a real commitment to both their own development and their journey with New Directions. This academic achievement supports the development plans each of our staff have assigned to them (which are aligned to our career maps) upon joining the organisation. The ILM qualification offers real tangible learning that our staff can employ in leading their team'.
Promotions amongst the recent batch of achievers at New Directions include: Registered Manager, Trainee Branch Manager, Credit Control Supervisor and Senior Recruitment Consultant.
Laura Bosomworth, Trainee Branch Manager for New Directions Swansea and who completed the Level 3 course said of her learning journey 'I wanted to study something that would support my progression. This course gave me the extra confidence I needed to apply for the promotion. It is great to be accomplished in your day-to-day role, but to have the learning to support this is so critical in getting your management style right'.
Laura is currently studying for her Level 5 Certificate in Leadership and Management.
Since the introduction of a formal learning and development programme for staff, turnover from June 2014 to June 2015 has been at the lowest ever for the organisation at just 18% with the average length of service around three years.
‹ Previous article
Next article ›