Kicking off the Award season with a bang…
New Directions were overjoyed with their recent win at the Cardiff Life Awards 2018, taking home the award for 'Professional Services Company of the Year'.  After being shortlisted three times in 2016, '17 and now '18, New Directions proved that the third time really is a charm.
This award is a testament to our success and determination to provide invaluable recruitment and training services in the education sector throughout Wales. We are dedicated to supplying schools and our staff with the best possible support and training opportunities.
Gary Williams, New Directions Director of Business Development commented: "New Directions is doing so much for Wales. It is supportive and highly successful in providing employees who have an added value for businesses."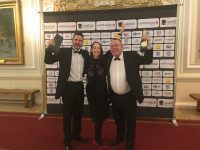 New Directions also scooped the 'Best HR Professional – Financial Professional Services' award for HR Advisor, Catherine Day at the Wales HR Awards 2018 for the second consecutive year in a row with Sophie Cecil winning the award in 2017. We also just missed out on the 'Employer of the year' award after being shortlisted.
The HR awards are to acknowledge and celebrate excellence, something we are very passionate about here at New Directions. Sophie Cecil, Group HR Director, says: "our people are our greatest asset. Our success is a direct result of the skill and quality of our people. Through different initiatives and training opportunities we do all that we can to recognise and praise achievements in the business".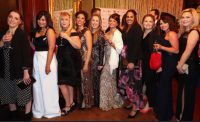 This is a fantastic start to the year for New Directions; we hope to continue our success in the future.
‹ Previous article
Next article ›