Mental Health Awareness Week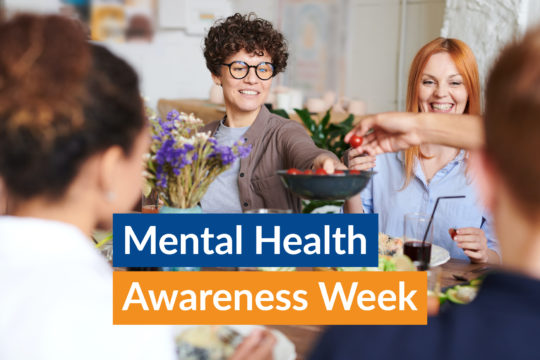 Mental Health awareness week this year is about raising awareness on 'how' important kindness is in life, especially during these strange times with the coronavirus.
Kindness is choosing to do something that helps others or yourself, and is motivated by genuine warmth and kindness.
Evidence shows that helping others can also benefit our mental health and wellbeing such as:
Restful sleep
Improved mood
Reduction in stress
Sustained happiness
The key is not to over think it!
There are many simple ways that we can be kind and help others during these times. Good deeds don't need to cost much time or cost much money.
Helping others is thought to be one of the ways that people create, maintain, and strengthen their social connections.
So, what can you do to be kind and stay connected:
Pick up the phone for a chat
Take an interest in what you hear
Take notice and comment on what people are doing (baking, gardening, reading)
Drop someone a text, or WhatsApp message
Offer a listening ear if that is required (remember nobody expects you to have the answers, but a listening ear with kindness can make all the difference)
Arrange a get to together via Zoom, WhatsApp, or teams and have a bit of fun with a little game
It really doesn't matter what you do, as long as you do something!
‹ Previous article
Next article ›