Two new appointments at New Directions Social Care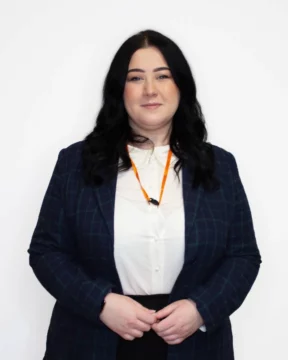 New Directions Social Care has made two new appointments in support of continued growth within the organisation. Samantha Marriott joins the company as Social Care Manager and Keri Evans as a Recruitment Consultant at its Head Office in Cardiff.
New Directions Social Care, part of the New Directions Group of award-winning companies, is a recruitment and training provider for the social care and associated sectors, working to place Mental Health, Children's Residential, Learning Disability, Nursery, Hostel and various other Support Workers and professionals into services supporting our local communities.
Samantha Marriott has spent the last six years working in Health and Social Care recruitment across Wales and the South West with a range of qualified and unqualified staff, making sure they have everything they need to deliver exceptional standards of care. In her new role, Samantha will have full responsibility of developing the Social Care teams, and the recruitment and training services they offer to clients and professionals within the industry.
Samantha said: "My work to date has allowed me to experience, and therefore fully understand, the differing needs of both the Private Sector and NHS clients. Social Care is constantly evolving, so it is our responsibility to understand the pressures our clients are under, and develop great working relationships to support them to ensure they have the right staff as and when required. New Directions Social Care has a fantastic portfolio of clients who I'm really looking forward to working with."
Keri Evans has joined New Directions Social Care as Recruitment Consultant and will be recruiting Support Workers and Care Assistants in South Wales and the South West of England. Keri brings more than seven years' experience managing the recruitment of Social Care staff.
Keri said: "The coronavirus pandemic has shown just how important high-quality Social Care staff are to our community. I'm proud to play a part to support such an inspiring industry, especially with the extreme pressures of the last 12 months, and will continue to place talented and dedicated staff into various settings and environments."
New Directions Social Care has grown to become one of the premier recruitment and training providers to the sector within the UK since the New Directions was first established in 1994. It now has a team of staff based throughout Wales and the South West dedicated to providing the Social Care industry with the recruitment and training services they require.
Gary Williams, Director of Social Care, at New Directions Social Care, said: "Balancing the people, time and resources required to sustain high quality levels of care is a real skill and is something we are dedicated to achieving here at New Directions Social Care every day. We are really delighted to welcome Samantha and Keri to the team, where their expertise and support will help us continue providing more people than ever into organisations and various social care environments."
If you're looking for work or staff within all sorts of Social Care settings, we can help! Contact New Directions Social Care today.
‹ Previous article
Next article ›