Informed Wales features New Directions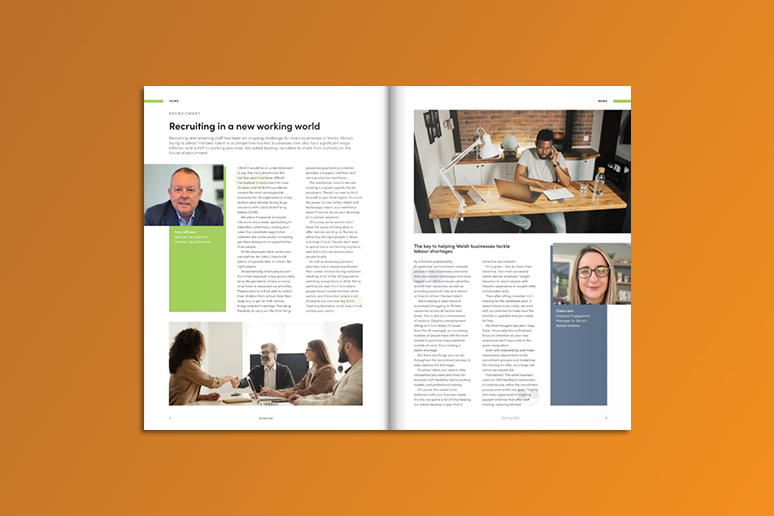 New Directions has been featured in the latest issue of Informed Wales.
The quarterly magazine is relevant to businesses of all sizes and sectors across the country, facilitated by Chambers Wales South East, South West and Mid.
In the latest issue of Informed Wales, there are 38-pages of 'news you can use,' including topical expert analysis and industry insights about the business communities in Wales.
Gary Williams, our Group Sales and Business Development Director, is on page eight and discusses recruiting and retaining staff, and attracting the best talent in a competitive market.
"I think it would be an understatement to say that recruitment over the last few years has been difficult. I've worked in recruitment for over 25 years and whilst the pandemic caused the most unimaginable pressures for all organisations, many sectors were already facing huge concerns with a lack of staff long before COVID.

"New Directions is a leading specialist recruitment agency in Education, Pharmacy, Nursing and Care. We place thousands of people into work every week, and our candidate registration numbers are continuously increasing, yet there are always more opportunities than people.

"Whilst employers face continuous competition for talent, there's still plenty of opportunities to attract the right people…"

Gary Williams, Group Sales and Business Development Director
Read Gary's article and the magazine in full on the Chambers Wales website.
‹ Previous article
Next article ›