New dedicated team created to meet rising demand for education recruitment services in Merseyside
Press release: New Directions Education has strengthened its presence in Merseyside with an all-new specialist recruitment team to meet the rising demand for education staff across the region.
The leading recruitment and training provider has appointed two expert education recruiters in response to its increasing local business commitments.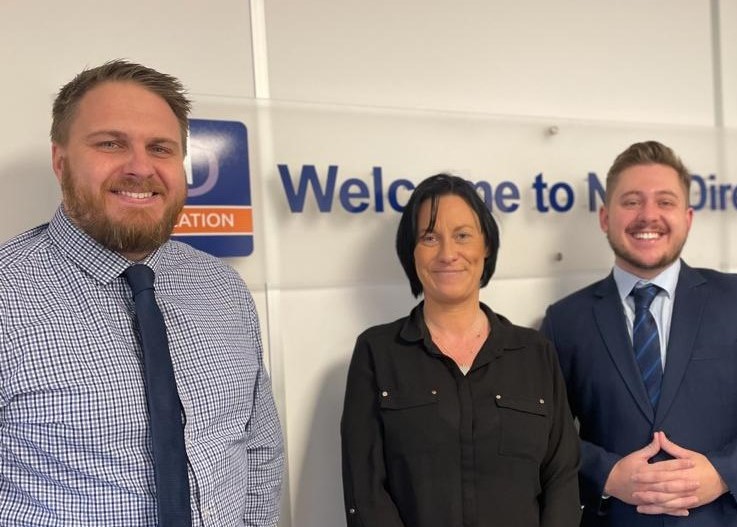 Recruitment Consultant Frank Richards, who was born and raised in Merseyside, has been joined by fellow Recruitment Consultant Paul Hampton and Business Development Manager Sarah Hughes.
Sam Pilling, New Direction's Manager in Merseyside said:
"It's no secret that meeting the recruitment and training needs within the UK education sector as a whole has been more challenging since the pandemic hit. I'm delighted to be able to support Frank with new team members so we can continue to provide education staff to schools and colleges, who are under such extreme pressure right now."
New Directions Education is a preferred or contracted recruitment and training supplier to more than 20 local authorities across the UK. Established in 1999, it places thousands of education staff into work every day.
Sarah, 46, from Congleton, has specialised in education recruitment for eight years and will be working closely with schools to provide teaching and ancillary staff, whilst also co-ordinating training opportunities, such as First aid and Sign Language for pupils and staff, in schools across the region. Paul, who is 33 and from Flintshire, will focus on teaching and cover supervisor staff within the secondary school sector.
Gary Williams, Group Sales and Business Development Director at New Directions, said the company was delighted to have welcomed an all-new team dedicated to covering the Merseyside region in what has been a dynamic time for New Directions Education UK-wide.
"In over 25 years of working within the education sector, I have never seen the schools under so much pressure. As a business, we won't stop trying to place every single member of staff that our customers need, and we will continue to rise to the challenges laid out before us so we can support our schools. Our new staff have joined us at the perfect time, and I have no doubt they're going to make a great contribution to us and everyone we work with.
"The creation of this dedicated task force for Merseyside means New Directions remains in a stronger position than ever to recruit the best staff across the regional education sector at a time when schools have, in many ways, never needed our support more."
Check out our latest jobs.
‹ Previous article
Next article ›