Celebrating National Teachers' Day – An Interview with a Teacher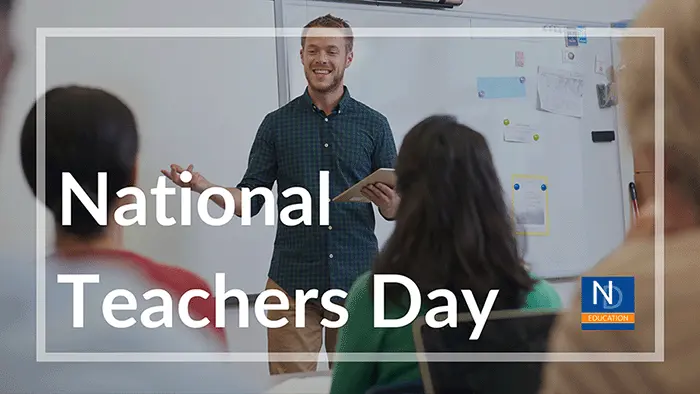 As we celebrate National Teachers' Day, we'd like to welcome you to our 'Interview with a Teacher' series. Here at New Directions, we have had the privilege of talking with exceptional educators who have dedicated their lives to teaching. Join us as we delve into their chosen profession, gain insights into their teaching methods, and celebrate the contributions they make to education. Let's get started!
What inspired you to become a teacher, and how did you start your teaching career?
I was inspired to teach by my parents, who were both teachers. To gain experience working in schools, I took a job as an instructor before pursuing my PGCE.
Can you share a memorable or impactful teaching moment from your career?
Results days are always emotional and memorable, knowing that you have contributed to your students achieving their desired grades.
What do you find most rewarding about being a teacher?
Knowing that you make a difference in the classroom every day is the most rewarding aspect of being a teacher.
What challenges do you face in the classroom, and how do you overcome them?
On supply teaching, it's often challenging when you don't know the class in front of you. Building positive relationships quickly is key to getting the best from them.
How has education and teaching evolved over the years, and what changes do you see in the future?
There is less emphasis on traditional teaching methods like chalk and talk these days, with more focus on differentiation by task and outcomes, especially in primary schools.
What advice would you give to someone aspiring to become a teacher?
Be prepared for the full-time job as it's all-consuming and can impact your work/life balance.
How do you maintain your passion and enthusiasm for teaching year after year?
Variety is essential, and visiting different schools on supply keeps me engaged and provides diverse experiences.
How do you balance your personal life with the demands of teaching, especially during challenging times?
General cover means no marking or planning to take home, which allows for a better work/life balance.
What resources or support do you believe teachers need more of to improve education?
If money was no issue, given unlimited resources, better access to ICT in many schools would be beneficial.
In your opinion, what makes a great teacher?
A great teacher gains the trust and respect of their students by being fair, consistent, knowledgeable, and enthusiastic while helping all students make progress in their learning.
It's a day to honour and appreciate the teachers who shape our future, and we're thrilled to shine a spotlight on one of the best. 🍎📚 #NationalTeachersDay #EducationHeroes
Interview by George H.

Want to start your career in the education sector? Click here.
---
‹ Previous article
Next article ›