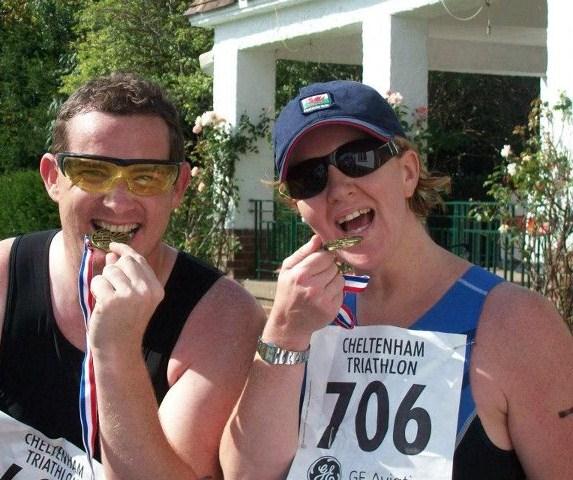 New Directions Social Care colleagues Liam Healan and Louise Davies completed the Cheltenham Triathlon this month. The race in which competitors endure a 500 metre swim, 15k cycle ride and 3k run really pushed the pair to the limits.
The duo were aiming to raise funds in aid of LINC – The Leukaemia and Intensive Chemotherapy fund. You can still donate to the cause here.
Our Olympic inspired heroes were aiming to complete the challenge in less than two hours, but absolutely smashed their target finishing in 1 hour 20 minutes.
Sarah Blackmore, Head of Social Care commented 'Both Liam and Louise are extremely passionate about the service they provide in their day-to-day jobs. This really spilt over into their commitment to completing the triathlon. We are all very proud of what they have achieved.'