The EU Settlement deadline is approaching – 30th June 2021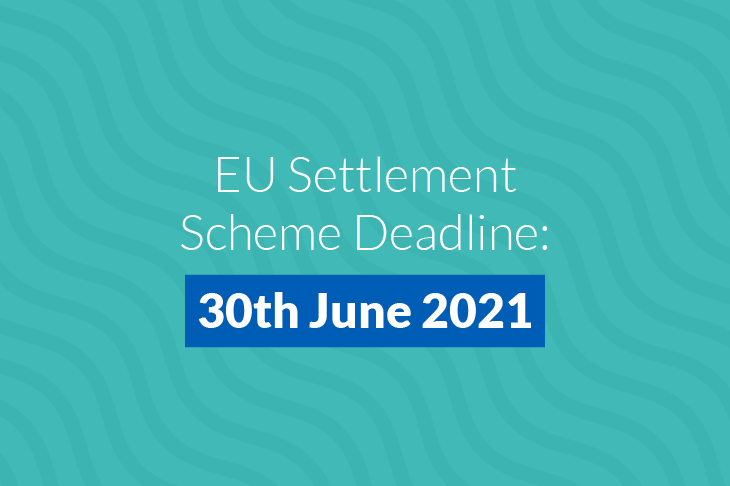 As you'll be aware, the UK left the EU in January 2021 and as a result free movement ended for EU/EEA Nationals who plan, or wish to continue, to live and work in the UK.
If you're an EU, EEA or Swiss citizen, you and your family can apply for FREE to the EU Settlement Scheme to continue living and working in the UK, however you must apply before the 30th June 2021.
Find out more and start your application today.
‹ Previous article
Next article ›