Q&A: Biggest Ever Sign Language Lesson 2022 
There's less than a month to go until thousands of people will join New Directions for the Biggest Ever Sign Language Lesson 2022.
Taking place on Thursday 17 March 2022, during Sign Language Week, we're welcoming everyone to enjoy a fun and uplifting online session to learn the basics of sign. The hour-long CPD accredited introductory lesson is set to be something special!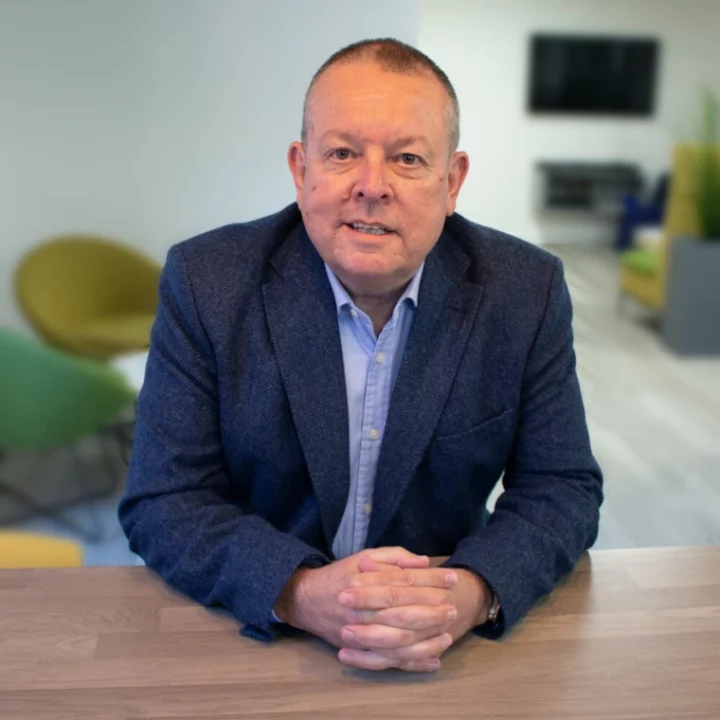 Gary Williams, our Business Development Director, talks about our history of introducing thousands of children to sign language, the inspiration behind our free lessons, and our aspirations for our biggest and best lesson yet…
How long has New Directions delivered sign language lessons?
"For over four years, we've delivered an 'Introduction to Sign Language' lessons free of charge to children and education staff in schools in Wales and England. These lessons have been extremely well-received in hundreds of schools and, as a result, we've introduced the basic skills of sign to over 30,000 children.
"We also adapt our sign language lessons to various sectors and only recently developed a three-part introductory course to sign language for pharmacists."
Why did New Directions start offering this service?
"In addition to providing specialist recruitment support within the education sector, we also deliver a number of training courses with expert trainers to staff and schools throughout the UK. Such courses include First Aid, Mindfulness and Well-being, Mental Health, Team Teach and Manual Handling to name a few.
"Our sign language course is extremely special to us, as we work with hundreds of Teachers, Teaching Assistants (TAs) and Learning Support Assistants (LSAs) who work with children with communication difficulties. We've seen first-hand how our introductory sign language lessons have given education staff and pupils additional skills to engage further with their pupils or friends."
By learning the basics of sign language, what difference does it make?
"Our introductory lessons not only raise awareness and encourage thousands of people to learn the basic skills of a new language, but they also have a bigger knock-on impact in the community. They can play a significant role in creating all sorts of opportunities, often leading to increased engagement and inclusion for those with different communication abilities."
What does New Directions aim to achieve by introducing people to sign language?
"We're immensely proud to have reached so many people, whether that's in a school environment, a workplace or the general community. Our aim for these lessons is to introduce sign language to children and adults in hope that they will go on and learn more about sign language. If our event on 17 March encourages or inspires just a handful of people to explore sign language further, we have done our job."
How confident are you of breaking the current World Record for the biggest sign language lesson?
"The current official world record for the biggest sign language lesson is 1,442, which was achieved in India in 2017. We beat that last year with just over 3,000 people attending our 2021 Sign Language Lesson, and we're excited and hopeful and that our 2022 lesson will be even bigger this time around. With just under a month to go, we have over 8,000 individuals booked on to join us this memorable event, so can we make it to 10,000 and introduce the basics of sign language to as many people as possible."
Join us for the Biggest Ever Sign Language Lesson
Let's make this a lesson to remember, and truly make a difference to people's lives! Register today and enjoy our 'Introduction to Sign Language' lesson with a twist. 
You can also help us spread the word by using the hashtag #Signuptosign on your social media posts. We'd love you to post about your involvement in this exciting event!
‹ Previous article
Next article ›