New Directions Share Expertise With Newly Qualified Teachers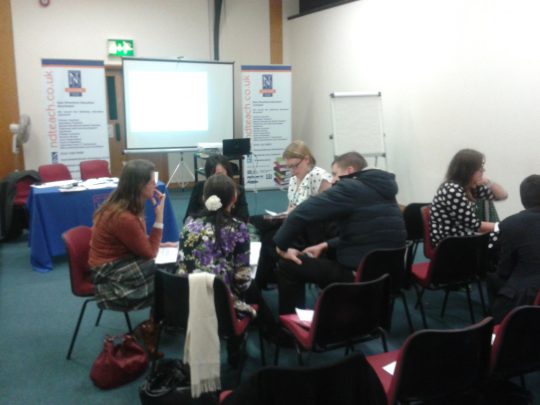 On Tuesday 5th February 2013, New Directions Business Development Officer Stuart Ash (ex Head Teacher) attended a conference held at the Mechanics Institute in Manchester to assist newly qualified teachers into their first posts. Students gathered from a wide variety of universities from across the North West from Cumbria to Manchester. The conference sessions covered advice on applications, interviews and professional development opportunities.
Stuart commented "We are delighted to be working with the teachers of tomorrow alongside ATL in preparing them for successful entry into the teaching profession. I was very impressed by their enthusiasm, interest and professionalism, and wish them all well on their journey into the profession. These students will be a real asset to the schools where they find their first post."
New Directions Education were introduced to the event by Jon-Leigh Pritchard, Regional Organiser for the Association of Teachers and Lecturers (ATL). Jon-Leigh, who organised the event, felt it had been extremely successful.
Jon-Leigh stated "Working alongside New Directions gave me the opportunity to call upon the experience and expertise of their team. They were able to give real examples of the experiences that both students and staff have had in the interview process. This experience was not only invaluable to the students on the course, but also showed that working with New Directions provides a great opportunity to improve career development and seek further opportunities in the education arena"
New Directions were delighted to be invited to such a successful event. ATL had put a considerable amount of time and effort in to the preparation of the event to ensure maximum benefit for everyone attending. The conference provided a broader experience for the trainee teachers to help them in their successful entry into the teaching profession, New Directions were delighted to be able to support our talented future teachers.
‹ Previous article
Next article ›