Teachers' pay increase – September 2021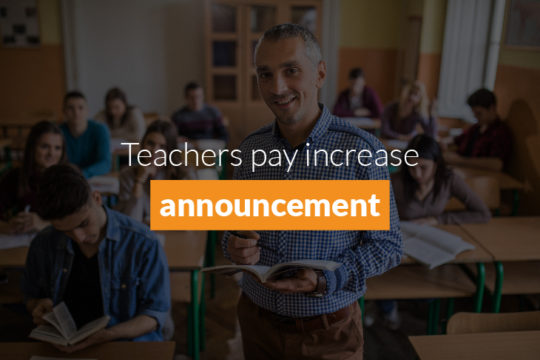 Following the Welsh Government's proposal to increase teachers' pay in Wales by 1.75%, we're delighted to announce that all teachers working on assignments with New Directions Education in Wales will automatically receive this increase from 1st September 2021.
Find out more
If you're already working for us as a teacher in Wales you should have received an email to notify you of the increase. We will manage all amends so you don't have to do anything, however, if you have any questions please don't hesitate to contact your account manager.
Alternatively, if you don't already work for us but would like to benefit from the pay rise from 1st September, please register today.
‹ Previous article
Next article ›