New Directions Education Cardiff Trains 24 Team Teach Teaching Assistants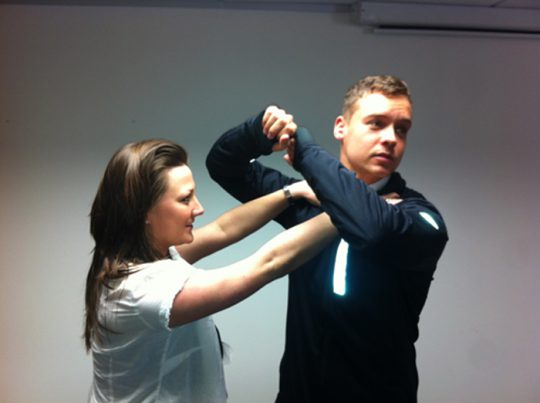 A huge congratulations to the 24 teaching assistants, registered with the Cardiff branch, for successfully completing their two day course in Team Teach training over the Easter break.
The training was delivered at our head office in Cardiff by New Directions Training Manager Steve Shepherd and Team Teach tutor Emma Thomas. This is the fourth Team Teach session that the pair has delivered, and following the on-going success there are more courses planned for the upcoming months.
Team Teach training is designed to reduce anxiety, risk and restraint and also to enhance the quality of teaching, learning and personalised care offered. The two day training comprised theory and practical elements where the participants practiced the skills learned with each other.
Margaret who was a participant on the course commented "the training I have received over the last two days has made me more confident and capable of dealing with aggressive situations when working with children with behavioral issues – the combined theory and practical elements of the course complement each other in real life episodes within schools". All candidates provided excellent feedback about their training experience and all thanked Steve and Emma for their time, patience and understanding.
The demand for Team Teach trained staff has soared across South Wales and as a result New Directions are offering free training to registered Teachers and Teaching Assistants to ensure that staff are kept up-to-date with practices and relevant information.
For more information on Team Teach, please feel free to our team in Cardiff.
‹ Previous article
Next article ›