Wellness Week 2019 – More Than Just A Workplace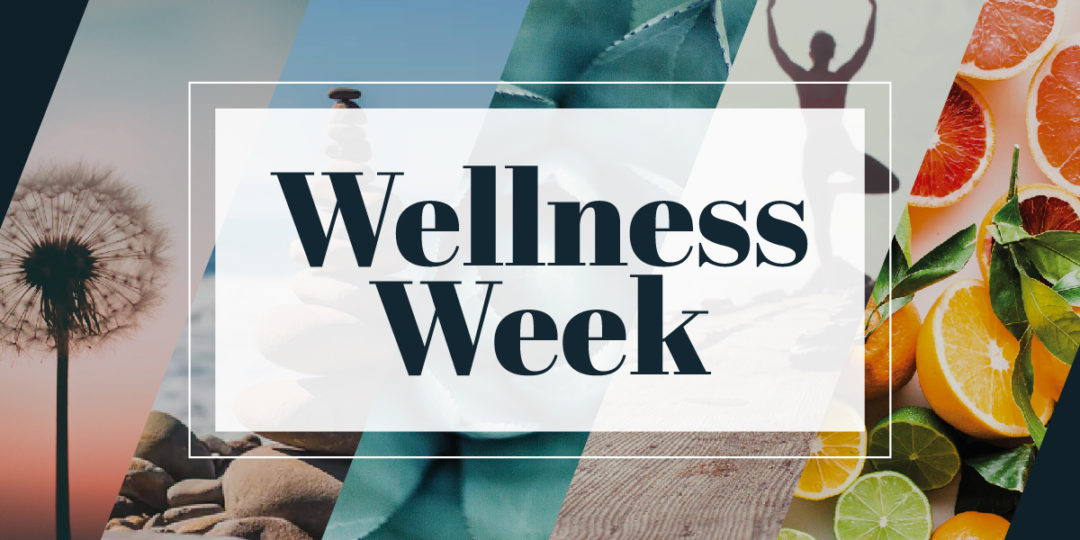 At New Directions, we host a highly anticipated 'Wellness Week' every year to promote the health, happiness and wellbeing of our valued employees. As an Investors in People Gold-accredited employer, we are passionate about creating a healthy work environment and company culture that makes us stand out as an employer of choice and makes work life enjoyable for all. We enhance this by hosting themed weeks throughout the year, such as the Easter Egg-Stravaganza, Pride Week and Festive Frolics initiatives. These are inclusive and fun weeks packed with events, activities and games that all employees can get involved in and enjoy, making them keenly awaited events in our work calendars.
This year, Wellness Week took place from Monday 4th November to Friday 8th November. It was a full week bursting with holistic wellbeing activities and events that brightened up the office and injected some healthy fun into our working day.
Fitness Challenges
Every morning kicked off with an invigorating Fitness Challenge. These friendly daily challenges were open to all teams and employees to participate in and they certainly brought out our competitive sides. Congratulations to the winners – you showed us how it's done!
Monday: Plank Off – Christie Thake managed to plank for an impressive 4 minutes
Tuesday: Step Up – Josh Mitson stepped up to the challenge with 68 step-ups in a minute
Wednesday: Squats – Oliver Tune is the squat king with 69 squats in 60 seconds
Thursday: Star Jumps – Oliver Tune reached for the stars, achieving 86 star jumps
Friday: Sit Ups – Naomi Ochigbo blew us away with 39 sit-ups in a minute
Friday also saw a highly entertaining Senior Management Challenge take place, with members of our Group Senior Leadership Team (Vicky, Howard and Sophie) battling it out in a range of 'school sports day' competitions in the Wellness Week grand finale. Sports day included the traditional egg and spoon race, a beanbag challenge, hula hooping and rope skipping all while wearing questionable costumes, and we can officially say that Sophie Cecil is the most competitive out of all of them!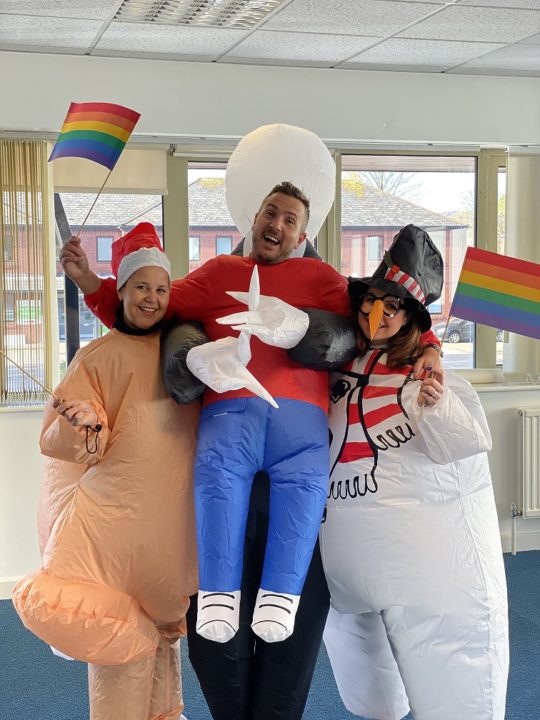 Healthy Recipes and Snacks
Alongside daily ideas to help us become more active, Wellness Week presented us with a healthy recipe every day, inspiring and empowering us to make positive changes to our diets. Healthy eating is a vital part of maintaining our physical and mental wellbeing. A poor diet can affect multiple aspects of our lives, leaving us feeling tired and lacking in energy. This affects our productivity and happiness, so fuelling your body correctly is essential in maintaining good health.
The healthy recipes shared during Wellness Week included:
Shakshuka – a nutritious egg dish, cooked in a tomato sauce with spices and coriander
Stilton and broccoli soup – a hearty vegetable-packed meal for chilly winter days
Chicken stew – a delicious chicken dish that's high in flavour and quick to make
Lemon and blueberry baked oats – a tasty and satisfying breakfast of champions
Banana pancakes – a versatile recipe that you can customise with your favourite toppings
In work hours, it can be all too easy to snack on unhealthy convenience foods between phone calls or while you're busy at your desk. Therefore, during Wellness Week, healthy alternatives were provided for employees as energy-boosting snacks, encouraging us to make healthier, more informed choices about what we eat. This included fruit, Philadelphia cheese snacks, and delicious Graze bites.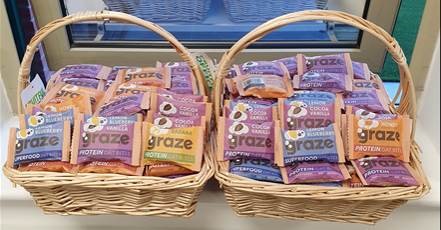 Lunchtime Yoga
Wellness Week was an opportunity for us to enjoy some lunchtime yoga too, which is always a popular highlight of the week. With three yoga sessions led by Siwan of Seren Yoga scheduled throughout the working week, we were able to appreciate some relaxation, stress-reduction and serenity in the middle of our busy workday.
Yoga is widely renowned for its holistic benefits for the body and mind. It is a meditative practice, focusing on mindful breathing, flexibility, strength and muscle tone. Yoga enables us to stretch, release tension from our muscles and improve our posture, leaving us feeling energised, balanced and more body aware. It also benefits our mental wellbeing, helping to calm the mind and create mental clarity, which is paramount in our busy lives. This makes yoga perfect for focusing our attention and sharpening our concentration for the remainder of the working day.
Being beneficial to our physical and mental wellbeing, yoga seemed like the ideal lunchtime activity for Wellness Week and the sessions went down a storm. Regular lunchtime yoga anyone?
25 Year Bike Challenge and More
In celebration of our 25th anniversary at New Directions, we were set the challenge of collectively cycling at least 25 miles every day throughout Wellness Week using the bike machine set up in our breakout area. Monday got off to a good start and it gained further momentum throughout the week, with teams hitting and exceeding the 25 mile target each day.
On top of all these fantastic activities, Wellness Week also included:
Several topical wellness Talks of the Day
A Health Quiz won by our Swansea Education team
Free body MOTs and wellbeing advice from Laguna Health and Spa
And a free wellness gift for all employees to end the week
Wellness Week 2019 has been a fantastic success thanks to everyone participating and having fun. We can't wait for the next one!
If you would love to join our community and work for New Directions, check out our latest vacancies!
‹ Previous article
Next article ›