Shout About Career Progression
At New Directions, we are passionate about helping our staff to progress their careers and be the best they can be. We value every employee for their individual skill set and the unique experiences they bring to our team, enriching our New Directions family. To show our appreciation, we have developed Career Progression Maps in each department, to help all members of staff to climb their career ladders and work towards the next step in their work journey.
We feel strongly that career progression and personal development benefit our employees as well as us, so it is an obvious goal for us to collectively work towards. Career progression helps to maintain staff motivation, morale and job satisfaction, enabling staff to develop new skills and continue learning throughout their careers. In turn, this enhances the skillset available in the New Directions teams, ensuring we continue to deliver a high-quality service, be innovative and present ourselves as leaders in our field.
This month, we want to shout about the fantastic examples of career progression that we've seen at New Directions in recent years. Read on to hear some of our most inspiring personal development stories…
Victoria Deane: SHOUT about Career Progression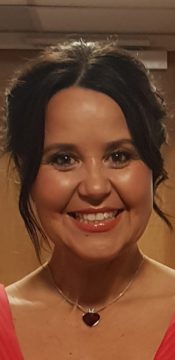 "During the last ten years, I'm proud to say that I've been promoted an amazing four times. I started out as a Commercial Training Consultant at New Directions, before progressing to the role of Learning and Development Manager, then to Human Resources Manager, and eventually onto Director of Support Services, which is the role I currently hold. Alongside this, I've also recently been promoted to a position in the Group Senior Leadership Team (GSLT).
How did this happen?
The reason behind my career progression and multiple promotions is that I was succession planned into the roles of Learning and Development and Human Resources Manager. These were planned promotions and I truly believe that these were at the right time for the business and for me. Having been the HR Manager for 5 years, I had started to consider my options at New Directions. I put my feelers out in order to progress my HR career and the Director of Support Services role presented itself (again at the right time, you could say).
Was there more to these promotions than just good timing?
The preparation I did for the Director of Support Services interview played a huge part in my success, but for all promotions, especially internal promotions, there are other considerations. I actually Googled 'how to get promoted?' and my search came back with seven simple steps:
Make your boss happy
Document your achievements
Cosy up to HR
Push beyond your job description
Prove you're a leader
Ask for the promotion
Or find that promotion somewhere else.
So yes, I did 1, 2, 4, 5 and 6. I was already in HR and don't really like the insinuation that you need to get close to HR to get a promotion, but I would agree you need to impress them and be compliant.
Other articles giving advice on getting promoted also suggest 'having a positive attitude, raising other people's performance, showing pride in your work and avoiding office politics and gossip' as ways to help put you in a good position for promotion. Again, these have been natural drivers and I have adapted.
In fact, throw any promotion criteria at me, because it's primarily about attitude. I think I have always had the right attitude – being able to adapt, be flexible, be honest, learn from my mistakes, support and develop my team, make effective decisions etc. This has allowed me to progress and endeavour to be the best Commercial Training Consultant, Learning and Development Manager, Human Resources Manager, Director of Support Services and member of the GSLT that I can be".
Laura Jeffreys: SHOUT about Career Progression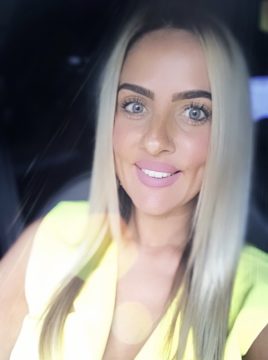 "I have always been a people person. I thrive on seeing people happy and successful and I'm a bit of a social butterfly on a personal level too. So, I would say that I found my happy place and the real start to my career back in 2011, when I found my first role in recruitment.
For the two years prior to joining New Directions, I worked for both Education and Technical Recruiters, but they just weren't the right companies for me. There was no management support, company structure or gratitude for the work that I did.
However, New Directions Education found me in 2013, and since starting with them, I have found every element of the journey to be transparent, professional and supported. I started in a junior role managing a small number of clients and then went on to achieve the Education company record in a single week of business – a record still stands to date!
I now manage the highest targeted department for New Directions Education and love every minute of the role, though extremely challenging at times, but that's recruitment for you! I have an amazing team and love the ups and downs that we share together daily. The role is busy and lively, and I wouldn't change a thing about it.
I have achieved six promotions in the six years that I have been with the business, which although this is to do with my hard work and commitment to the role, I think it's testament to the career maps and back office support that the business has put in place too. I like coming to work each day and apparently this is rare."
Mike Perez: SHOUT about Career Progression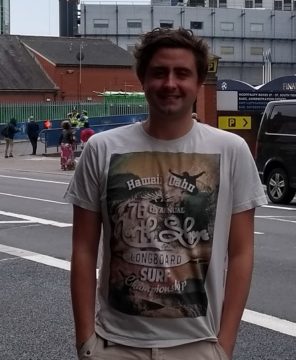 "I started working at New Directions as a Receptionist in May 2011 after a stint working away in Tenerife. I was made aware of the role by Vicky Deane and did not expect to be with the company over eight years later!
After a few months working on Reception, I moved to the Compliance team where I was able to learn a great deal under Director Sarah Blackmore for over a year – although I realised that with my skill set, this was not really where my future lay. An opportunity became available to join the Pharmacy team with Elen Searle in October 2012 as Trainee Account Manager. After a rigorous interview, I jumped at the chance to join the department and have thoroughly enjoyed it in the seven years since.
As I have grown into the role from Trainee, then to Account Manager, Senior Account Manager and now Team Leader, I cannot believe the journey I have been on. Elen has been an outstanding mentor and guided me throughout any problems and obstacles that we have encountered, using her experience and vast knowledge of the sector that I would like to think has been passed on to me. Along with Elen's mentorship, I have been able to learn a great deal 'on the job' in the last seven years which allows me to be able to deal with any problems in an efficient and professional manner.
I have also been lucky enough with the support of New Directions to complete both ILM Level 3 and 5 qualifications as well as numerous other training modules and an NVQ that have formed the base of my development.
I would like to think that the rest of our team (which has grown from two to seven since I first started) can come to me with any concerns or problems and I am on hand to assist and advise them in any way I can.
The Pharmacy team as a whole has had an excellent couple of years and through the hard work the team puts in I am sure it will continue. From a personal viewpoint, I am excited about what the future holds and playing a part in the future of ND Pharmacy going forward."
At New Directions, our core company values are 'quality, community, respect, integrity and innovation'. By offering Career Progression Maps, we enable our community of employees to deliver a high-quality service and introduce innovative ideas, with integrity and respect. Personal development is integrated within our business' core values and is widely encouraged through training and promotion opportunities. A job at New Directions truly is the start of an exciting career!
‹ Previous article
Next article ›