New Directions joins local schools in appeal for Ukraine aid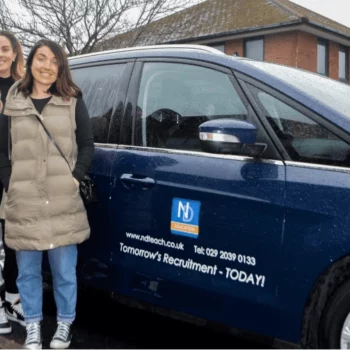 New Directions has joined local schools in their urgent appeal for aid and emergency supplies for the people of Ukraine.
Staff from across the New Directions Group have donated a wide range of items of aid to a collection organised by Risca Primary School and Maindee Primary School in Newport.
The collection of supplies will be taken to the Ukrainian border by volunteers.
"We are proud to be supporting the appeals from Risca and Maindee Primary Schools. It's great to work with our local communities during this urgent appeal for humanitarian aid. We really hope these essential items make a difference for those affected by the conflict."

Emily Tune, Group Director at New Directions
New Directions Education employees Laura Jeffreys and Sara Evans [pictured below], a Branch Manager and Executive Recruitment Consultant respectively, have co-ordinated our donations.
Speaking about our involvement, Sara said:
"I was talking to Risca Primary School about their ongoing staffing needs when I was told about their involvement in a collection of aid for Ukraine nationals. Naturally, we wanted to support their efforts and I'm thrilled with the generous donations from my colleagues across the New Directions Group.
"We're very grateful to the schools for the opportunity to contribute to an immensely important cause, which is a reflection of a really strong community spirit."
More than 50 bags were collected from staff at the New Directions Group, including essential items such as: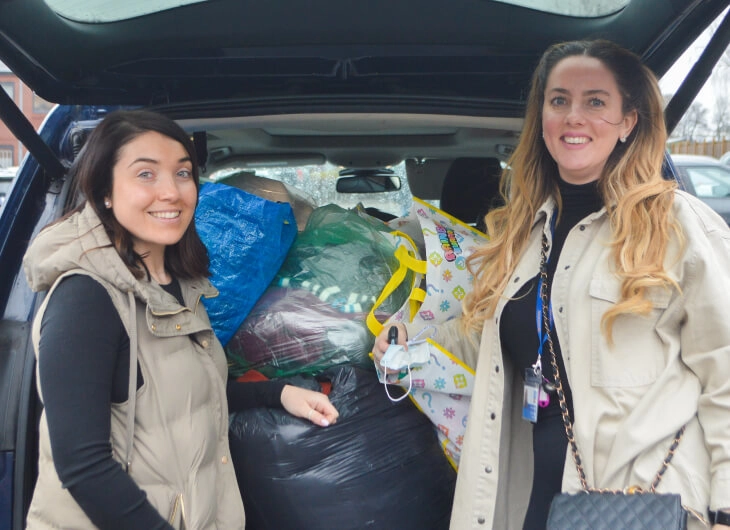 Batteries flashlights and candles
Clothes, thermal wear, gloves and shoes
Nappies and baby wipes
Women's sanitary products
Personal hygiene products and bandages
Duvets, blankets, sleeping bags, pillows, and bedsheets
Children's toys
Pet items: food, collars and leads.
The New Directions Group as a whole comprises of New Directions, New Directions Education, New Directions Pharmacy, New Directions Health & Social Care, ND Care & Support and Checks Direct.
How you can help Ukraine aid
The Disaster Emergency Committee (DEC) has launched an urgent Humanitarian Appeal to help people fleeing the conflict in Ukraine, and has raised over £100m.
The UK Government has pledged to match pound-for-pound up to £20 million donated by the public to the DEC's appeal.
Visit the DEC website to make a donation now.
‹ Previous article
Next article ›