Blaenau Community Primary are 100!!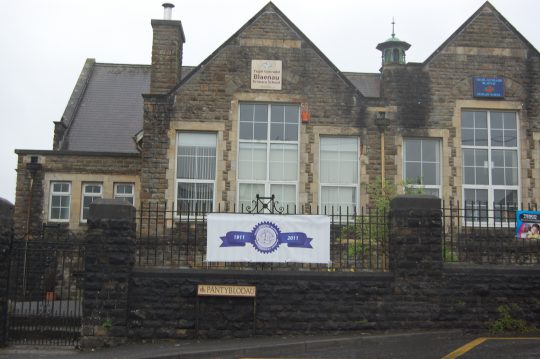 Blaenau Community Primary are this year celebrating their centenary. The school has been at the heart of the community since 1911 and this weekend invited locals,pupils and staff, past and present to join them in marking this special occasion.
On Saturday April 2nd the day was opened by MP John Edwards, and Am Rhodri Glyn Thomas also made an appearance.
There were many old photographs of past pupils on display of which the subjects could obtain copies of as a reminder of their time at the school. There were also old registers, logs and even punishment books to be looked through.
Many of the current pupils performed songs, along with performances by both the Llandybie Male Voice and Tybie Female Voice Choirs.
‹ Previous article
Next article ›