New Directions Education present Tywyn Primary School with new netball kit
Our Swansea team proudly presented Tywyn primary school recently with a new netball kit as part of our community outreach programme.
Tywyn netball team enjoyed great success this year after making it all the way to the Welsh National Netball Championships for the second year in a row. The new team are hoping to follow in the footsteps of their predecessors and win the National Championships, we hope the new kit will help them look and feel the part.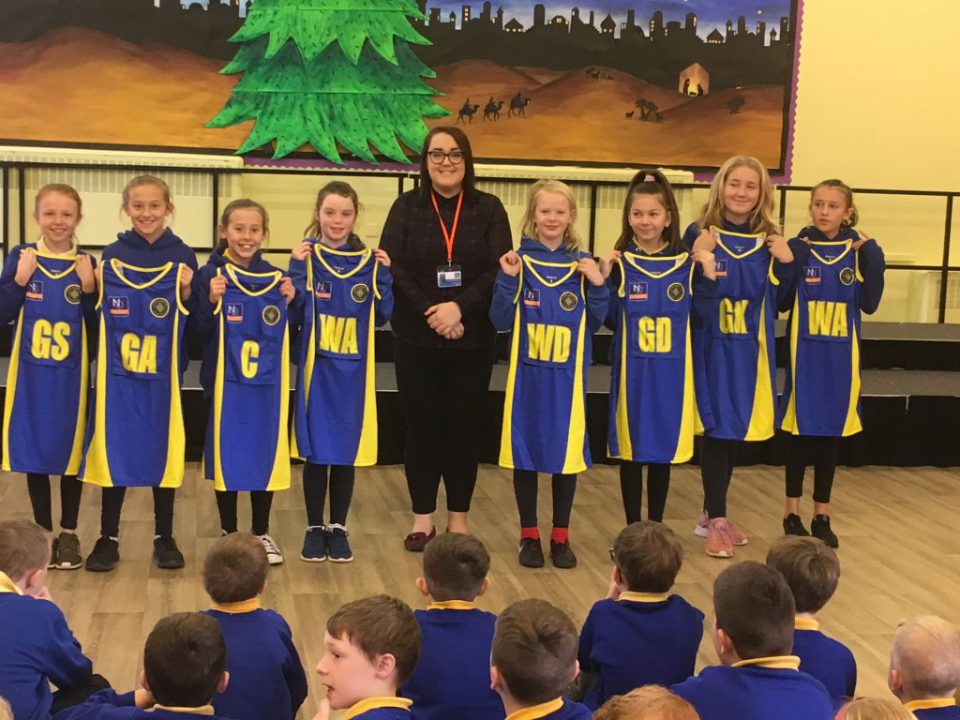 Tywyn school netball team are a great example of what hard work and determination can do and one of the great sports initiatives new directions education enjoys rewarding.
The all-girls team have worked hard to get back into the championships this year after the last team moved-on-up to secondary school. Comprising of girls from years 3-6, the team are always looking for new players and really encourage their fellow students to try out.
Thank you for presenting the lovely Netball Kit to the school. We are very grateful to New Directions for supplying the kit and could you please pass on our thanks to everyone concerned.  The children were thrilled to see the new kit and we hope it will spur them on to try their hardest to follow last year's team in becoming Welsh Champions.  We are very proud of our sporting achievements over the years and your help is much appreciated.

Hayley Burrows, Head Teacher at Tywyn School
Since 2015 we have worked with Tywyn School and have enjoyed the opportunity to build our relationship and get involved with this fantastic sports initiative.
We look forward to our continued partnership.
Some benefits of playing netball…
Physical benefits:
Improves hand-eye co-ordination
Builds up muscle strength and stamina
Develops the body's cardiovascular system
Improves the body's flexibility and nimbleness
Burns calories, and lowers body fat if played regularly
Improves upper body strength by working key arm muscles
Develops depth perception
Increases reaction time
Mental benefits:
Making and spending time with friends
Team work skills
Boosts confidence, especially body image
All netball role models are real women – important for girls and women
Helps people to learn to deal with adversity, through experiencing match loses or injuries
Problem solving and decision-making skills
Pushes you to improve skills
‹ Previous article
Next article ›