St Asaph V.P. Infant School Receive Donation
With branches across Wales and England, New Directions Education is embedded within local communities, placing us in a prominent position to make a positive difference within the areas in which we work. Our Wrexham branch are delighted to announce that they have recently been able to donate a cheque of £500 to St Asaph V.P. Infant School towards their brand-new school signage. The cheque was received by Head Teacher Lynn Pepper on Wednesday 16th October 2019, who explained that the funds would be used for new signs in and around the school.
This local Denbighshire school has been educating children from the local community for over 150 years. They have worked with ND Education for over two years and their beliefs and principles reflect our own core values of community and respect. The school's underlying purpose is to 'respect and care for each other, working as a community to grow in character and try their best in everything they do'. This really resonates with us here at ND Education and we are proud to work with such a school and support them in their quest to educate the next generation.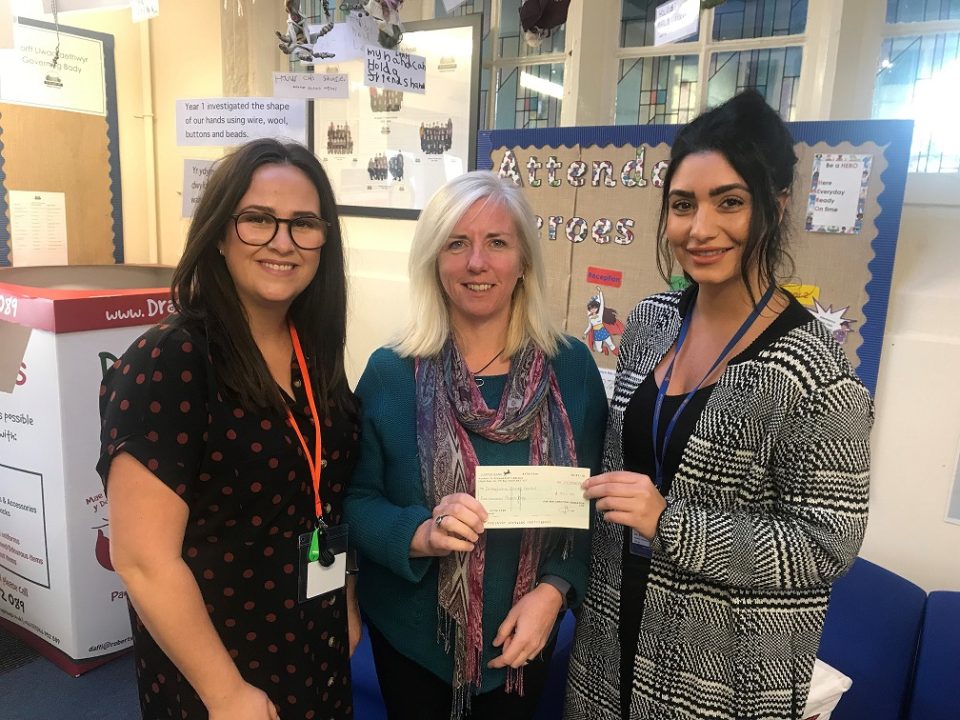 ND Education Account Manager, Ella Blythen, has built a strong relationship with staff at St Asaph School after having worked closely with them for over two years. Ella has got to know the School Secretary – Freda Grube, and Head Teacher – Lynn Pepper, very well in recent years. She understands their values and staffing requirements, and Ella enjoys working with the school to regularly supply them with dedicated staff.
Alongside this important supportive function, Ella has enjoyed being invited to attend events and represent ND Education at St Asaph's school sports days and Christmas concerts too. As a small community school, Ella felt privileged to be involved in their community activities. She has been happy to help the school with their new signage project by donating funds to demonstrate her support. We are sure that this donation will go a long way in helping St Asaph School to achieve their ambitions and we look forward to seeing their new signs very soon.
‹ Previous article
Next article ›