Christ the Word New School Uniform Fund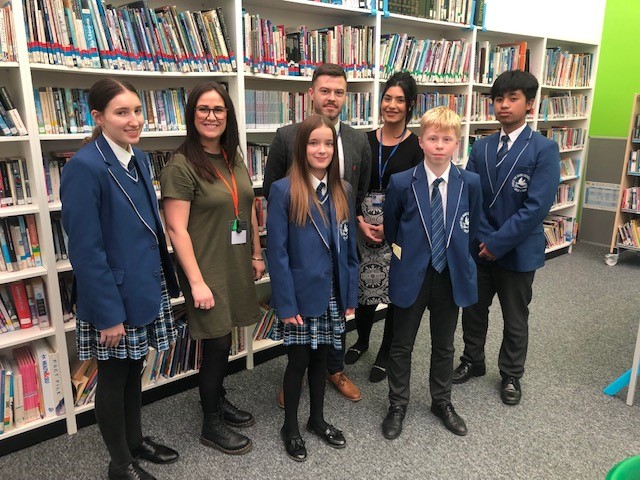 New Directions Education is proud to work with a wide variety of schools across the country, supplying them with the highest calibre Teachers and School Support Staff. We invest in long-term relationships with our partner schools, building strong working relationships via designated Account Managers who get to know the requirements of their school clients inside out. However, as a preferred supplier of staff to the education sector across Wales as part of the Welsh Government's National Procurement Service framework, we also have new schools joining us all the time and choosing to use ND Education as their supplier of choice.
Christ the Word RC School in Rhyl is a brand-new school for primary and secondary aged children that opened in September 2019, with two existing schools merging into one. Upon opening, they chose to work with their local Wrexham ND Education branch for their supply staff needs and work closely with their Account Manager Adam Lovatt. The school shares many values with ND Education, including community, quality, integrity and respect. This provides a strong foundation upon which our partnership thrives, benefitting the school and the staff that we place there.
With two schools merging into one, Christ the Word RC School found a need for the introduction of a new uniform, which as all parents know, doesn't come cheap! Unfortunately, many families in the area couldn't afford the new uniform, so Adam and the Wrexham ND Education team stepped in to help. The team were keen to make a difference to a brand-new local school, with Jenna Whittam, Wrexham Branch Manager, saying "we are always looking for opportunities to contribute to the local community in New Directions Wrexham Branch and we loved the idea of helping Christ the Word."
In an effort to help local families to afford the cost of a new school uniform, the school set up a charity fundraising page to purchase blazers for most of the upper school children. Alongside many members of the local community, we thought this was a fantastic initiative and wanted to contribute towards it too. This charitable contribution has made a huge difference to local families and enabled children from Christ the Word RC School to wear their new uniform with pride. At ND Education, we think their brand-new uniform looks great and sets the students and the school up for success.
‹ Previous article
Next article ›