New Directions is an accredited REC Audited Education provider 
As one of the leading providers of teaching and support staff across the UK, we take our responsibilities seriously at New Directions Education.
We've helped hundreds of schools, colleges and universities across the UK find the best supply staff on both a long and short-term basis since we started in 1999.
We know actions speak louder than words. That's why we're so committed to maintaining the highest standards of recruitment and we demonstrate it by achieving REC Audited Education status.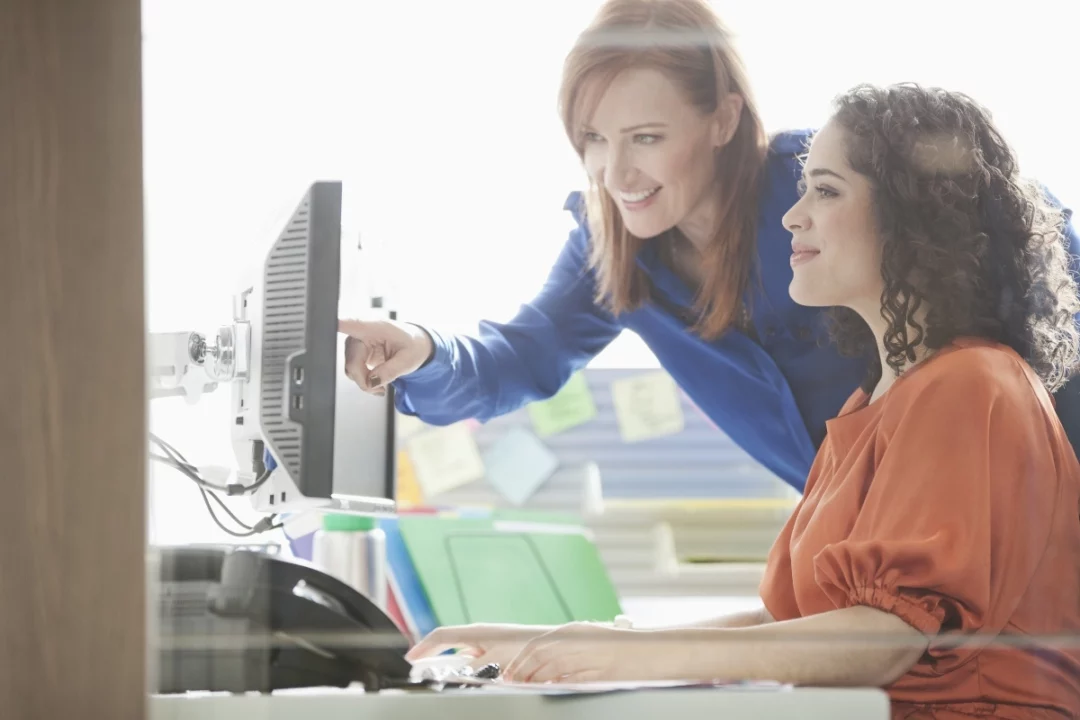 What is REC Audited Education?
REC Audited Education is an accreditation managed by the Recruitment and Employment Confederation (REC), the UK's largest trade association for the recruitment industry.
There are 3,300 UK recruitment businesses represented by the REC and less than 100 of them hold the REC Audited Education accreditation. It's recognised as a gold standard in recruitment compliance and it's one of the reasons why we're trusted by 24 local authorities to meet their staffing needs.
REC Audited Education began after the Department for Education's Quality Mark (QM) scheme ended in 2013. Since 2014, we've taken part in an audit every two years to evidence how we adhere to key safeguarding legislation, such as Keeping Children Safe in Education (KCSIE) 2021, and the REC Code of Professional Practice.
Why is REC Audited Education important?
It's important we take every step we can to safeguard the communities we serve, and REC Audited Education accreditation reassures our partners in the Education sector that we're always taking those steps.
Our clients who use our recruitment services enjoy peace of mind and trust in our exceptional standards of safeguarding, compliance, and professionalism.
Not only does our strong relationship with the REC ensure we're accountable, but we also influence best practices for the recruitment industry as a whole.
What's involved in becoming REC Audited Education?
The audit we complete is designed to drive standards and empower all recruiters to be brilliant, giving every candidate the best chance of success to benefit our clients and their communities.
Starting with an online test, the audit then progresses with a two-day onsite visit for the auditors to:
Review contracts, policies and procedures,
Consult with and interview key staff,
Assess a sample of files and cases.
As you'd expect, there's a strong focus on safeguarding to ensure we undertake the necessary checks on every person we place in an educational setting. However, the audit also covers:
Complaints
Customer service
Data protection
Diversity
Training
And much more!
Once we've completed an extensive audit, it's then independently verified by the REC.
Work with us
We're a supplier of choice for the Welsh Government, having been awarded a framework agreement for a managed service for the provision of agency workers, including supply teachers, by the National Procurement Service.
We offer a service that reflects the needs of our clients, including supply teaching recruitment and training solutions for primary, secondary, additional learning needs (ALN) and Further Education (FE) establishments.
Do you need to take a new direction to meet your staffing needs? Get in touch with us today.
‹ Previous article
Next article ›