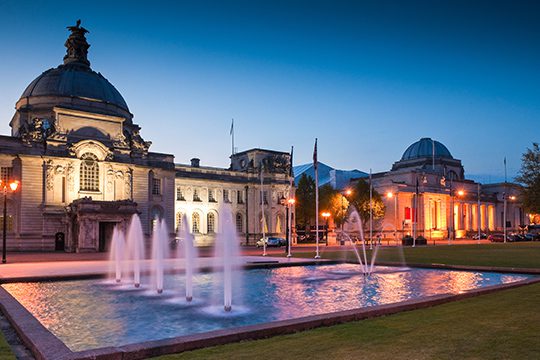 New Directions Education Cardiff is the flagship office for our business. Centrally located in the heart of the city on Bute Terrace, the office opened in 1999 and is the largest of all our recruitment businesses across the UK.
Our dedicated consultants work across south and mid Wales to recruit staff for the education sector. We also offer a wide range of training courses to support our clients and candidates.
We provide supply services to primary, secondary, additional learning needs (ALN) establishments and FE colleges for covering short and long-term supply positions.
We cover the following areas: Cardiff, Bridgend, Rhondda Cynon Taff (RCT), Merthyr Tydfil, Powys, Monmouthshire, Blaenau Gwent, Torfaen, Newport, Vale of Glamorgan and Caerphilly.
We recruit for the following positions: Cover supervisor, secondary teachers (all subjects), primary – Foundation, Key Stage 1 (KS1), Key Stage 2 (KS2), nursery nurses, teaching assistants, higher level teaching assistants (HLTA), caretakers, cleaners, lunch time supervisors, administration posts, business managers, science technicians, ICT technicians, exam invigilators, newly qualified teachers (NQTs), student teachers and additional learning needs (ALN) staff.
Fast Facts

The Cardiff office is New Directions Education flagship office

In 2018 we filled our 1 millionth supply booking!

Over 70,000 candidates have registered with New Directions Education since opening
I love dealing with Amelia in relation to my work through New Directions. She is always professional, efficient and very amiable, always making time to have a little chat. She is supportive and understands the type of work that suits my needs. Amelia is always helpful, patient and polite - a joy to speak to.
I have been working with New Directions - with Amelia as my port of call - for just over a year, having previously been with an alternative agency. I have always been provided with work when I am available and Amelia has found me some lovely schools to attend, including the long term placement I have been provided with. Amelia…
I have been working through New Directions as a Supply Teacher for the last 5+ years and I have found the support received very satisfactory on all occasions. Consideration on my assignments have been given in order to suit my personal needs together with providing excellent professional support. I have always found Tom a pleasure to deal with . The…
Without a doubt, my experience of working with New Directions has been exceptionally good, and this has been made even greater by the professionalism and reliability Tom (my Account Manager) has maintained with me at all times. Tom has a genuine interest in my working conditions and makes every effort to resolve any issues I may encounter. His communication is…
I have been working through New Directions as a Supply Teacher for the last 5+ years and I have found the support received very satisfactory on all occasions. Consideration of my personal needs has been given to suit my assignments, together with providing excellent professional support. I have found Tom a pleasure to deal with at all times. The main…