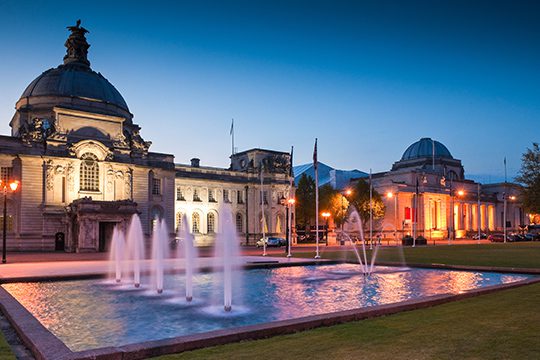 New Directions Education Cardiff is the flagship office for our business, located in fabulous new premises in North Cardiff. The Cardiff branch opened in 1999 and is the largest of all our recruitment businesses across the UK.
Our dedicated consultants work across south and mid Wales to recruit staff for the education sector. We also offer a wide range of training courses to support our clients and candidates.
We provide supply services to primary, secondary, additional learning needs (ALN) establishments and FE colleges for covering short and long-term supply positions.
We cover the following areas: Cardiff, Bridgend, Rhondda Cynon Taff (RCT), Merthyr Tydfil, Powys, Monmouthshire, Blaenau Gwent, Torfaen, Newport, Vale of Glamorgan and Caerphilly.
We recruit for the following positions: Cover supervisor, secondary teachers (all subjects), primary – Foundation, Key Stage 1 (KS1), Key Stage 2 (KS2), nursery nurses, teaching assistants, higher level teaching assistants (HLTA), caretakers, cleaners, lunch time supervisors, administration posts, business managers, science technicians, ICT technicians, exam invigilators, newly qualified teachers (NQTs), student teachers and additional learning needs (ALN) staff.
Fast Facts

The Cardiff office is New Directions Education flagship office

In 2018 we filled our 1 millionth supply booking!

Over 70,000 candidates have registered with New Directions Education since opening
Tom is always contactable and very helpful when organising job opportunities. He is easy to talk to and a very happy, cheerful person! My highlight of working with New Directions is going to different schools and meeting different kinds of children with different backgrounds.
I have had excellent communication via email and phone with both Dan and Hannah since registering with New Directions Education and ongoing thereafter. They are both very helpful and friendly. Since working with New Directions I've had daily work which is great!
Tom is Efficient, organised and always ready to help when the need arises. I have no complaints about Tom's ability. The highlight of working with New Directions is that it's all done for me. I just turn up on the day!
Becky is always friendly, professional and very highly organised. I have always been more than happy about working with her. On the one occasion I had a problem with a booking, Becky contacted me promptly and resolved the situation. All other branch staff with whom I have had contact are also excellent. I have worked with other agencies and none…
Tom has been very professional throughout all contact. He has been very reliable, considerate and has always worked hard to ensure that I got subject-specific placements. He was in regular contact throughout the academic year.