Our New Directions Wrexham office is located on the outskirts of Wrexham town centre in the Technology Park.
Our dedicated consultants work across Wales and England to recruit staff for the education sector. We also offer a wide range of training courses to support our clients and candidates.
We provide supply services to primary, secondary, additional learning needs (ALN) establishments and FE colleges for covering short and long-term supply positions.
We cover the following areas from the Wrexham office: Wrexham, Flintshire, Conwy, Denbighshire, Gwynedd, Anglesey, Powys, Cheshire and Shropshire.
We recruit for the following positions: cover supervisor, secondary teachers (all subjects), primary – Foundation, Key Stage 1 (KS1), Key Stage 2 (KS2), nursery nurses, teaching assistants, higher level teaching assistants (HLTA), caretakers, cleaners, lunch time supervisors, administration posts, business managers, science technicians, ICT technicians, exam invigilators, newly qualified teachers (NQTs), student teachers, additional learning needs (ALN) staff including teaching assistants, HLTAs, and teachers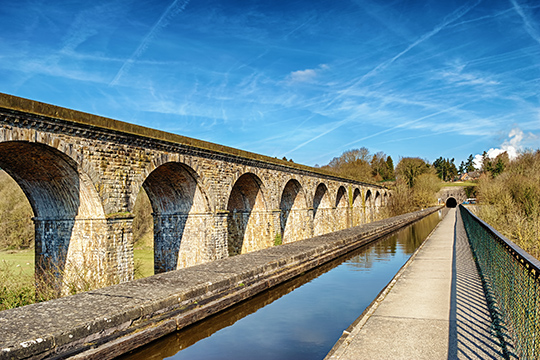 Fast Facts

The Wrexham office was our fourth office to open in Wales and has just celebrated it's 10 year anniversary

In 2018 we filled our 1 millionth supply booking!

Over 70,000 candidates have registered with New Directions Education since opening
I haven't been with New Directions Education for long, but have found everyone within the Wrexham management team very informative and helpful. The team secured for me a Teaching Assistant placement within the school I really wanted to be in.
Everyone at New Directions Education is very friendly and approachable, and you never feel like you are just a number. They always find me work placements on a regular basis, many of them long-term, and manage to tailor them to my individual needs and preferences. I can only say positive things about New Directions Education.
My account manager is Ella Blythen. She is very helpful and has been a dedicated point of contact for me to be able to call when I needed help. My highlight of working with New Directions Education is being able to work with some amazing children and the staff. I would highly recommend New Directions Education.
The highlight of working for New Directions Education is the security of knowing that they try their hardest to get you work and the weekly wages is so much better than having to wait for monthly wages. I must have been with New Directions Education on and off (when I get my own work) for 10 years now and find…
In all my time Ella, as well as her previous colleagues have treated  me with care and professionalism. I have nothing but praise for her through thick and thin, she has been understanding and supportive. I'm still not back at work yet but am never made to feel bad or pressured. She is amazing! My highlight of working with New…