We are well into the swing of December at ND Social Care. Our Christmas decorations are up, the festive jumpers are out, and we are opening our advent calendars. But aside from all this, Christmas has a different meaning for many of us working in social care. For the vulnerable people we work with, Christmas is a difficult time of year. Children living in poverty or in care may not receive Christmas presents like their school friends; the homeless may not have access to a cosy Christmas dinner with loved ones; and the festive period can be an overwhelming time of sensory overload for people with autism. These are the things we're thinking about in the run-up to Christmas and there are many ways we can help to make a difference. Here are some of our favourites…
Mr X Christmas Appeal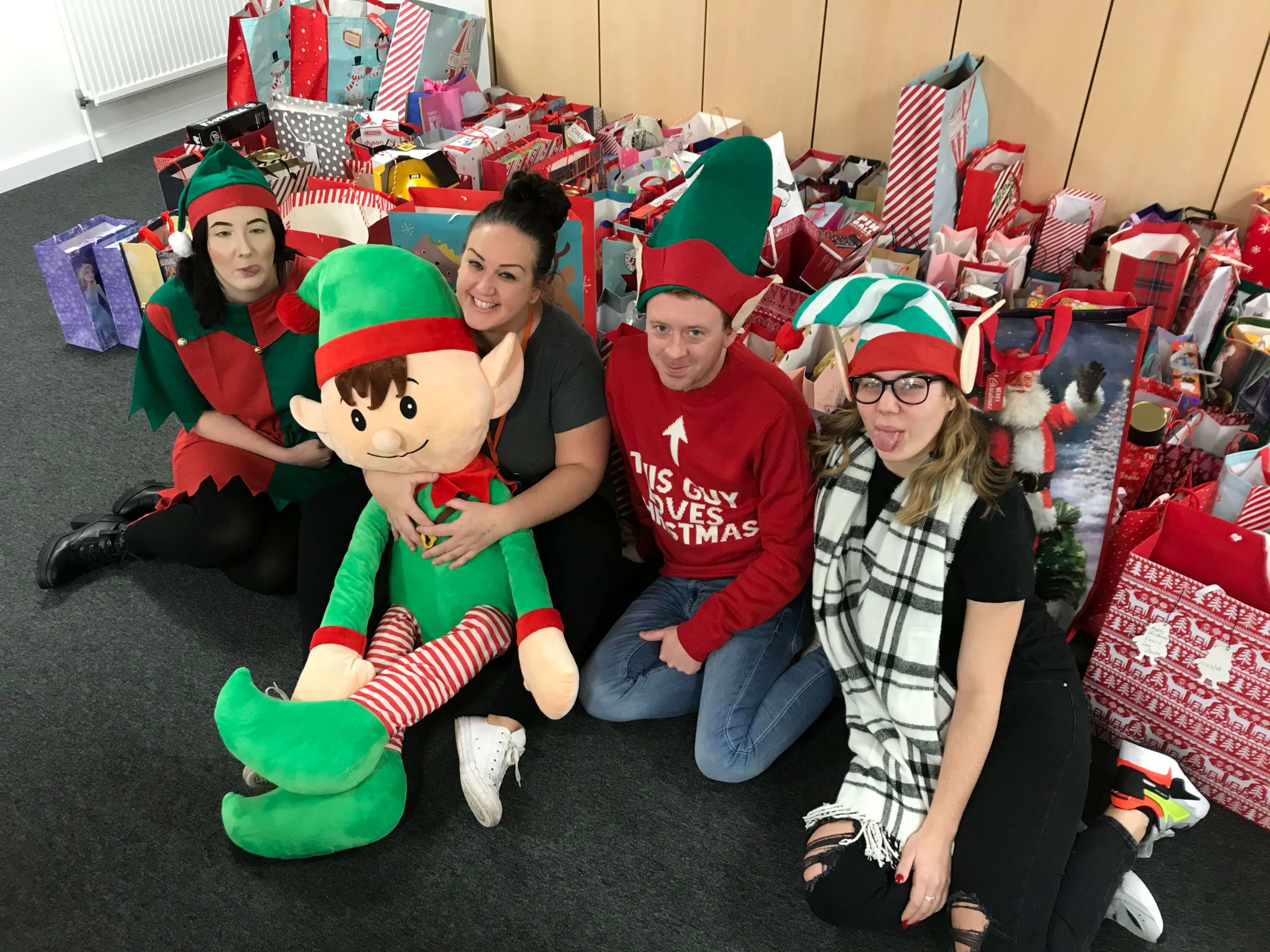 Each year, New Directions participates in the Mr X Christmas Appeal charity initiative. It gives people the opportunity to buy presents for disadvantaged children living in poverty or care in south Wales. We've been taking part in this fantastic appeal for seven years and it is a very popular initiative amongst our teams. Last year, our kind-hearted staff donated over 250 gifts for disadvantaged children, making Christmas a little more special for them. In fact, we have now gifted nearly 1,000 presents to date!
ND Social Care Director, Sarah Blackmore, has taken part in the Mr X Appeal every year since New Directions has been involved in the initiative. She says "I have a 14-year-old daughter and I've always wanted her to be mindful of others who are less fortunate than herself. This year, we went shopping together to find gifts, because we believe that every child deserves to be happy at Christmas and if we can add a little excitement and cheer, then it's a great cause to be involved in."
Gareth Pughe also commented "Christmas is my favourite time of year. I love spending time with my family and seeing their faces when they open their presents. But it's easy to forget those who don't have that luxury. Mr X gives us the opportunity to donate to those who are less fortunate and ensure that they are getting a present to open on Christmas day too. I think it's an excellent cause and really gives you a chance to spread the Christmas spirit."
At ND Social Care, we are proud to take part in such a worthwhile charity appeal and it has been wonderful to see so many of our staff getting involved. Omar Salmman took part in the initiative again this year. He donated sleepsuits, toys and a teddy to a 6-month-old baby girl, and a makeup set, bath bombs and boardgames to a 12-year-old girl too. Omar said, "it's a fantastic cause and one that I find rewarding to take part in. It is a small act that will hopefully bring a smile to underprivileged children in our local community." We have no doubt that these contributions will make Christmas extra special for disadvantaged children this year.
Feeding the Homeless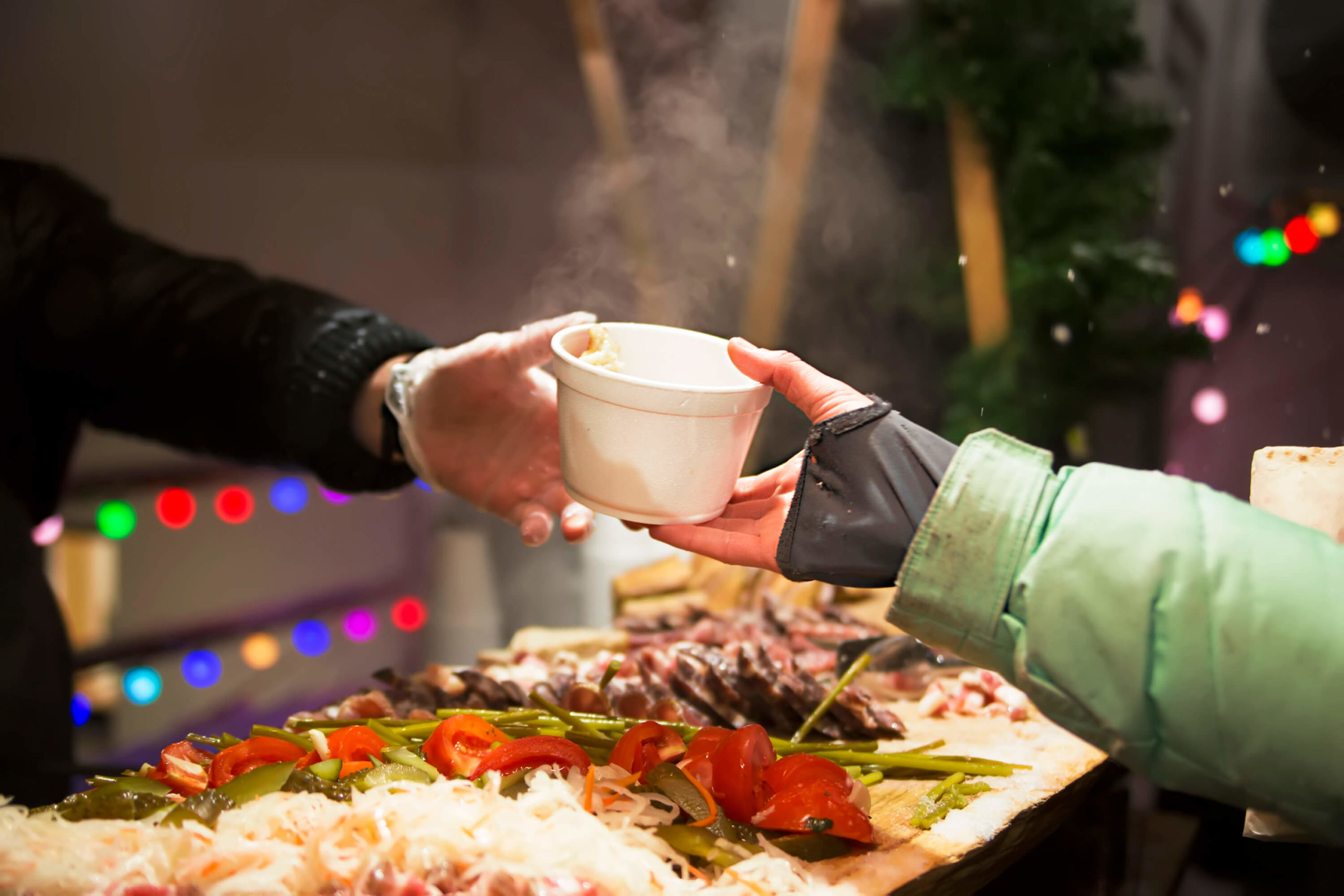 Winter is the most difficult time of year for the vulnerable homeless in our communities. The streets are cold, dark and lonely at night, especially when most people are enjoying the festivities with their family and friends. However, there are numerous charitable initiatives to help spread some festive cheer for those in need and raise awareness of the challenges they face at Christmas time.
On Saturday 7th December, Llamau hosted the World's Big Sleep Out event in Cardiff. This is a challenge that increases awareness and raises life-saving funds to help end homelessness around the world. The event saw thousands of volunteers camping out on the streets overnight in cities around the globe. This included hundreds who slept beneath the stars at Cardiff Castle, raising almost £90,000 this year. Registrations are already open for the 2020 Big Sleep Out, if you want to get involved!
Meanwhile, the Huggard Centre in Cardiff will be feeding the homeless free of charge on Christmas Day again this year. For over 30 years, the centre has been giving vulnerable people a safe, friendly and warm place to go, 365 days of the year. This December, they will be putting on a Christmas dinner that can be enjoyed in the company of others, which is especially important for those who may be alone or estranged from their families. In addition, the centre will be handing out Christmas presents to make the day as festive as possible for all attending.
Similarly, Denny's American Diner in Swansea will also be opening to the homeless on Christmas Day, offering a free warm breakfast to those in need. In addition to providing a cosy space to shelter from the cold weather on Christmas morning, Denny's will also be handing out essential warm clothes gifted by the public, to help make the winter a little easier for the homeless. Over the festive period, many volunteers give up their precious time on Christmas Day to help those in need and we think this is the best gift we can give at Christmas time!
Autism Awareness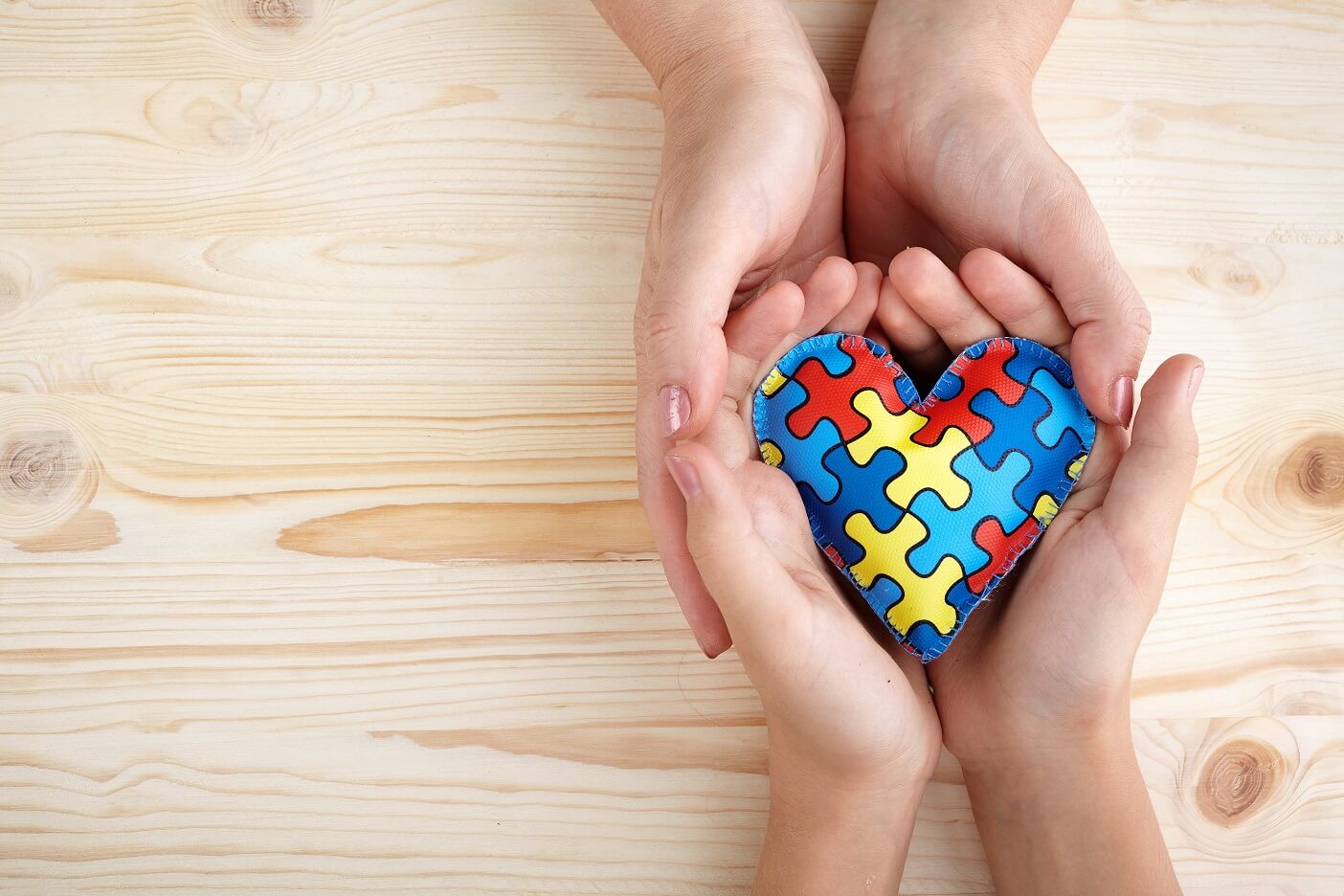 While Christmas may be an exciting period for most of us, it can be an overwhelming time those with autism. With new activities, altered daily routines, flashing lights, loud music and busy crowds, Christmas can result in sensory overload. However, the National Autistic Society shares some fantastic tips to manage hypersensitivity and make the festive period more enjoyable and less stressful:
Preparing
The key to helping someone with autism to enjoy the festivities is including them in the planning and organisation as much as possible so they feel part of it. A child or adult with autism can assist with festive preparations, including decorating the tree gradually in the lead up to Christmas
Communicating
You can support an autistic adult or child by communicating festive plans clearly and keeping them in the loop. It is important to enable them to express their thoughts and feelings too. You can use a visual calendar to countdown to Christmas and perhaps even create a booklet about Christmas, detailing your plans for the festive season and how they can be involved
Preventing
In the run up to Christmas, you should consider what might cause sensory distress and how to prevent and overcome these barriers. You can introduce simple steps like using earmuffs to reduce the impact of loud music, or even find out when your local supermarket's 'quiet hour' is, so that shopping is less overwhelming and still inclusive
Maintaining
Routine is important for people with autism, so it is helpful to stick to your usual schedule as much as possible, while gradually introducing new activities. You can gradually introduce opening an advent calendar and progressively put Christmas decorations up while maintaining normality to keep a routine in place and reduce stress
Reassuring
It can be helpful to create a quiet space for an autistic person to take a break from the festivities if they feel overwhelmed. This should be a 'Christmas-free' area that can be a reassuring safe haven for them if required
Working in the social care sector brings many challenges at Christmas time, but we feel privileged to be able to make a difference to our service users now and throughout the year. If you would like to make a difference to vulnerable people too, contact us today to register with ND Social Care.