Our dedicated consultants work across Wales and England to recruit staff for the education sector. We also offer a wide range of training courses to support our clients and candidates.
We provide supply services to primary, secondary, additional learning needs (ALN) establishments and FE colleges for covering short and long-term supply positions.
We cover the following areas from the Wirral office: Wirral, Cheshire West & Chester, Cheshire East, Liverpool, Halton and Warrington.
We recruit for the following positions: Cover supervisor, secondary teachers (all subjects), primary – Foundation, Key Stage 1 (KS1), Key Stage 2 (KS2), nursery nurses, teaching assistants, higher level teaching assistants (HLTA), caretakers, cleaners, lunch time supervisors, administration posts, business managers, science technicians, ICT technicians, exam invigilators, newly qualified teachers (NQTs), student teachers and additional learning needs (ALN) staff.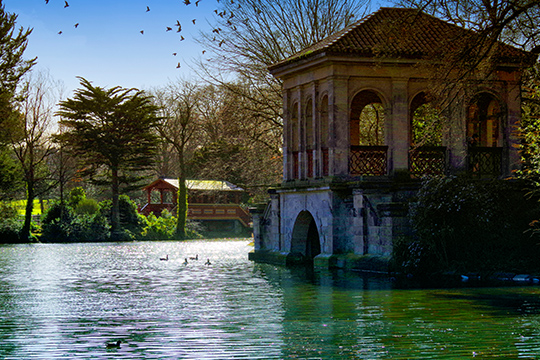 Fast Facts

The Wirral office is based in Portside House overlooking the Canal and Boat Museum

In 2018 we filled our 1 millionth supply booking!

Over 70,000 candidates have registered with New Directions Education since opening
I came to New Directions Education having finished a year as a Primary PE Teacher with the desire to be back in the classroom teacher role, having had my own classes for the 3 previous years. This would and has given me the ability to go into a variety of primary schools across the Wirral to teach all of the…
Undertaking assignments for New Directions Education has been a very positive experience. As an experienced Science Teacher and ex-Head of Year now on a career break, New Directions were very welcoming. They put me at ease and listened to my employment needs. Lauran organised my summer assignments in a timely and professional manner and was always there as a friendly…
I registered with New Directions Education Ltd as an Examination Invigilator in autumn 2017. NDE provided me with full invigilation and safeguarding training, and this has resulted in my having worked over 300 hours facilitating and supervising both external and internal examinations in schools in the Wirral and Cheshire West and Chester Authorities. It has also enabled me to secure…
The great thing about working for New Directions in general, and Lauran in particular, is that they create a working culture and foster working relationships that are rarely found in the modern workplace. They do their level best in practice, not just give lip-service and sound-bites as a substitute for a commitment to service. I have always found both Lauran…
I would like to say that it is a pleasure to work with New Directions. My Account Manager Lauran has been a great support and very patient, as I have been recovering from a back and knee injury. I would totally 100% recommend her and the company New Directions to anyone looking for work. New Directions are efficient and effective…