A surge for Teaching staff required to support Ukrainian children's education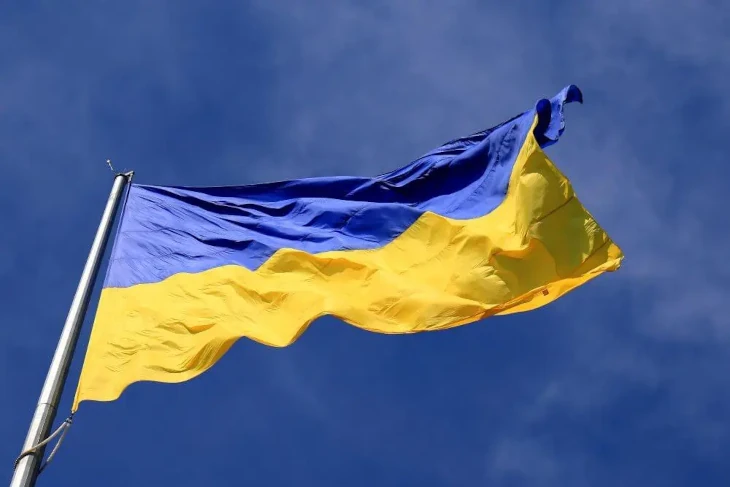 The war in Ukraine has truly shocked the world but nobody has been more impacted than its people, who have seen every aspect of their lives turned upside down.
Fleeing families have been separated, homes have been destroyed, and access to public services, such as healthcare and education, has been completely disrupted.
The UK Government's refugee schemes have granted 100,000 visas and 46,000 people have already arrived in the UK so far. Meanwhile, the Welsh Government is a 'super-sponsor' for the refugee schemes, with Wales committed to becoming a 'Nation of Sanctuary.'
A nationwide effort has been introduced to ensure essential public services are in place for refugees. As part of those efforts, New Directions is proud to be playing a key role in the recruitment of teaching staff to support refugee children.
Our efforts have been led by Kirsty Macklin, one of our specialist Recruitment Consultants, and she has shared her insights on how we're helping Ukrainian refugees displaced by the war.
New Directions Education urges people throughout Wales to get in touch
In the eight years I've worked at New Directions Education, nothing has been more rewarding than our work to provide teaching staff to support the resettlement of refugee children.
It's a privilege to be involved in such critical work.
The difference you can make with New Directions Education
As refugees from Ukraine arrive in Wales for the next chapter of their lives, we're looking for education professionals and support staff who can provide a safe place and positive impact in their hour of need.
A number of centres have been established around the country to ensure the children of Ukraine can get the best start to their education in Wales as possible. As a result, we have various job opportunities available in Carmarthenshire, Swansea, and Neath Port Talbot.
From Teaching Assistants, Learning Support Assistants, Administrators, Support Staff and more, we have full and part-time jobs available for everyone looking to help.
Whilst we ideally need people who can speak Ukrainian, Russian or Slovak, if you can't speak these languages but still want to get involved, you can! Just get in touch with me today.
In the weeks and months ahead, the people we recruit will help individuals and families to find their feet and adapt to life in their new home.
The opportunities we can provide are incredibly rewarding for teaching professionals, and they will also be a learning curve. It's likely you will discover more about yourself, both personally and professionally, and gain valuable experience.
If you can help, we're urging teaching staff to come forward as soon as you possibly can. This is a huge humanitarian challenge and your contribution can change lives.
Contact us today:
The importance and impact of education
How important is access to education for refugees? The research and statistics are eye-opening, as shown in the figures reported by the United Nations Refugee Agency (UNRA):
91% of the world's children attend primary school, yet only 50% of refugee children attend primary school.
There are 20.7 million refugees under the care of UNRA, and 7.9 million are children of school age.
Only 34% of refugee children are enrolled in secondary schools, illustrating that significant structural barriers remain for refugee learners to access post-primary education.
The enrolment rate for refugees at the tertiary level of education is just 5%.
The vast scale of these issues is staggering. Everyone is entitled to education! It's a basic human right that shapes who we are and who we become as adults, preparing us with the skills and experience to be productive and independent in later life.
The teaching staff we place empower pupils to lead fulfilling lives, which is especially vital for refugees who are already disadvantaged and placed at increased risk. This is further backed up by the UNESCO research on how low levels of access to education increases inequality, causing a cycle of lost opportunities and a domino effect in later adult life.
Classrooms are key to teach the values of community to refugees, so they can learn about themselves and the wider world as they rebuild their lives. They're a safe place where children can enjoy a sense of belonging and normalcy, a distraction away from the traumas of being displaced.
To put it simply, teaching staff make a lifelong difference to refugees at a time when they need it the most.
‹ Previous article
Next article ›