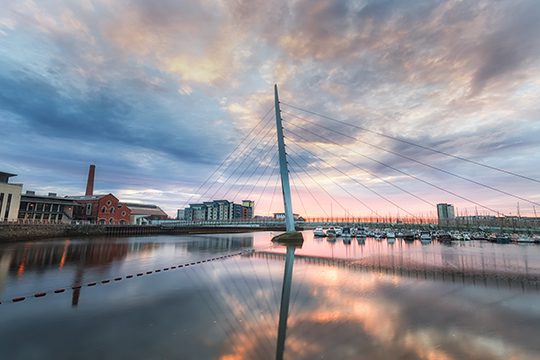 New Directions Education Swansea is based in Swansea City Centre opposite the central train station in Alexandra House.
Our dedicated consultants work across Wales and England to recruit staff for the education sector. We also offer a wide range of training courses to support our clients and candidates.
We provide supply services to primary, secondary, additional learning needs (ALN) establishments and FE colleges for covering short and long-term supply positions.
We cover the following areas from the Swansea office: Swansea, Neath, Port Talbot, Carmarthenshire, Pembrokeshire and Ceredigion.
We recruit for the following positions: cover supervisor, secondary teachers (all subjects), primary – Foundation, Key Stage 1 (KS1), Key Stage 2 (KS2), nursery nurses, teaching assistants, higher level teaching assistants (HLTA), caretakers, cleaners, lunch time supervisors, administration posts, business managers, science technicians, ICT technicians, exam invigilators, newly qualified teachers (NQTs), student teachers, additional learning needs (ALN) staff including teaching assistants, HLTAs, and teachers.
Fast Facts

The Swansea office was our second office to open in Wales and has been operating for over 10 years

In 2018 we filled our 1 millionth supply booking!

Over 70,000 candidates have registered with New Directions Education since opening
I've been working with New Directions for five months now, having changed over from another supply agency. The registration process was straight forward; I had an initial phone call with Owen to gather some more information and set my worries at bay, followed by an application form, references and a face-to-face interview. The interview was very relaxed, yet professional.  Once…
Returning to New Directions Education following a period of contracted employment was a process that was made to seem effortless by my new account manager, Stuart Williams. Having dealt with New Directions before, I knew that it would be the best place for me to make the return to supply work. Stuart has placed me in roles that are ideally suited to…
As an NQT it can be difficult to find yourself a full time position or even get supply from-time-to time. But fortunately for myself I found New Directions Supply. Luckily for myself within a week of signing with the company I found myself beginning my journey as a Supply teacher. Within a matter of weeks I found that I had…
The agency has been a great support throughout my first 2 years of qualifying as a teacher, I have gained confidence and have experienced the best teaching practices I could possibly imagine through the help of new directions, I am so happy that I decided to join your agency through recommendations and I stuck with you and only your agency…
I have found my Account Manager. to be extremely helpful. When I have found it necessary to contact the office, she has dealt with the queries I have had efficiently. I am pleased with the service I have received from my Account Manager at New Directions.