New Directions Education Swansea is based in Swansea City Centre at Henley House, Queensway, Fforestfach, Swansea SA5 4DJ.
Our dedicated consultants work across Wales and England to recruit staff for the education sector. We also offer a wide range of training courses to support our clients and candidates.
We provide supply services to primary, secondary, additional learning needs (ALN) establishments and FE colleges for covering short and long-term supply positions.
We cover the following areas from the Swansea office: Swansea, Neath, Port Talbot, Carmarthenshire, Pembrokeshire and Ceredigion.
We recruit for the following positions: cover supervisor, secondary teachers (all subjects), primary – Foundation, Key Stage 1 (KS1), Key Stage 2 (KS2), nursery nurses, teaching assistants, higher level teaching assistants (HLTA), caretakers, cleaners, lunch time supervisors, administration posts, business managers, science technicians, ICT technicians, exam invigilators, newly qualified teachers (NQTs), student teachers, additional learning needs (ALN) staff including teaching assistants, HLTAs, and teachers.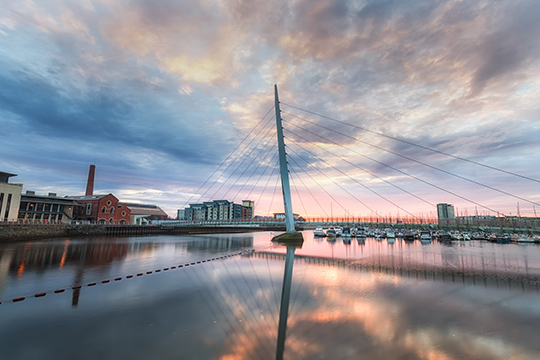 Fast Facts

The Swansea office was our second office to open in Wales and has been operating for over 10 years

In 2018 we filled our 1 millionth supply booking!

Over 70,000 candidates have registered with New Directions Education since opening
New Directions Education has given me so much opportunity and experience. There's never been a day where I haven't had any work, there's always work available day or afternoon. The staff are so nice and they are amazing. Any queries that you have just phone up New Directions Education and a friendly voice will always be there to help you.…
Kirsty has been a great support for any problems I have had. She has been proactive in keeping me informed about my bookings and checking that I am comfortable in my placement.
Kirsty is a great Account Manager who is always able to get work that suits me. She was in contact regularly and communicates well via phone, email or texts when needed. She was always able to help with problems or questions and was very reliable. Highlight of working with New Directions Education Being offered flexible work whenever I needed it.…
The last two years have been very difficult for personal reasons. I was anxious and concerned about coming back to work after being off for so long. Kirsty made this transition easy, I explained what had been going on and she was so supportive, and anything she could do to help she did. When I needed time off she arranged…
Kirsty is always professional and approachable whilst organising supply work for me. I am more than happy to ask Kirsty any questions or queries that I have and am happy to discuss any professional worries or concerns. Kirsty always listens to my experiences and opinion about schools and I felt like she always tries to offer me the best-suited supply…